Setting Up a Housing Allowance
A housing allowance is the greatest tax benefit available to ministers. It is also one of the least understood.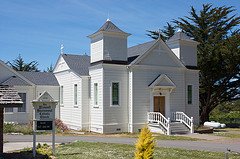 It is simply a portion of a minister's compensation that is so designated in advance by the minister's employing church. See this article on Is Designating all Salary as Housing Allowance Permissible?

It is very beneficial for ministers because an allowance for housing is excluded from federal income tax. However, it is not exempt from the minister's self-employment tax...more on that later.
In order to qualify for the exclusion from federal income tax, two very important conditions must be satisfied:
The allowance must be board approved before it was paid (A housing allowance is NEVER retroactive)
The minister actually spent the allowance on eligible housing expenses during the year
Want to learn more about setting up and administering a minister's housing allowance?
See my digital book: Minister Compensation and Taxes
This ebook includes an example of a housing allowance resolution and an estimating expense form plus how to set up an Accountable Reimbursement Policy...a must for every church!
You can purchase it as part of the Church Accounting Package or by itself...on this page: Church Accounting Package
Your church must designate a housing allowance before any payment is issued. This designation should be in writing to avoid problems of proof should the allowance ever be challenged. This can be through a board approved resolution (properly documented in the minutes), written in the minister's compensation package, or even listed in the church's budget. The best and safest method is the "board approved resolution".
The housing allowance designation should be reviewed and adjusted before the beginning of each new budget year.

Your church does not have anything to do with the second condition. The minister has the responsibility of tracking actual housing expenses and determining the fair rental value of the housing.
A church's governing body/board can set up and approve a housing allowance any time during the year, but the minister needs to be made aware that when it comes to claiming the income tax exemption ... they can only claim eligible housing expenses incurred AFTER the allowance for housing was approved!
Housing Allowance Expenses and Taxes:

A housing allowance may be used for any expense relating to renting a home, purchasing a home, and maintaining a home. Some of the eligible expenses are:
mortgage payments/rent
utilities
mortgage interest and insurance
home insurance
property tax
In regards to taxes, if a minister lives in a church-provided parsonage, the minister is not subject to income taxes on the use of the parsonage.
However, the fair rental value of the parsonage (plus utilities if paid by church) is added when figuring his self-employment tax. (The minister is responsible for determining the fair rental value of the parsonage.)
The same goes for a housing allowance paid to ministers that own or rent their homes. The eligible housing allowance amount is exempt from federal income taxes, but not from self-employment taxes (Social Security and medicare) unless a minister has filed a Form 4361 and been approved to opt out of social security.
A nonexempt qualifying minister with an approved and designated housing exclusion must report the lesser of the following amounts on a SE schedule on their personal income tax return:
The amount actually spent on eligible housing expenses
The amount officially designated in advance and paid by the organization as a housing allowance
Note: if you are not being paid anything from your organization, you will not have anything to report and exclude from personal income taxes.
Generally, a housing allowance is exempt from most state income tax....but not all the time...so be sure and check you state's income tax requirements.

A Housing Allowance and the Church:

The church is not required to report the minister's allowance for housing to the IRS. However some churches choose to report it in Box 14 of the minister's W-2 (which is labeled "Other") as a courtesy to the minister.
Note: Box 14 on a W-2 is an "informational" box that employers use to provide information to their employees.

The appropriate allowance for housing amount is reported to the SSA and IRS by a minister on Schedule SE of Form 1040.
Another option churches have to report a minister's housing allowance is to include the amount of the allowance in a separate letter to the minister. (This separate letter should not be sent to the IRS and will not be included or attached to the minister's personal tax return.)
To receive the special tax treatment of a ministerial allowance for housing, the employee must meet the IRS' 5-test definition of a minister found in section 107 of the IRC. See this page on clergy taxes for more details. Nonminister employees are not eligible for this allowance.

NOTE: Paying the pastor's utility bills or other personal expenses and not including those amounts in his gross wages is private inurement! READ MORE
A designated housing allowance for evangelists can be part of a guest speaker's compensation. It should be designated in advance and handled correctly, but can be a nice tax benefit for your traveling evangelists. READ MORE

Enter your title of your tip, idea, comment, or question in the text box below.
Keep the title as short as possible, but interesting enough to make people want to click on your title.

Then click on the link below it that says: Click here to see the rest of the form and complete your submission.
Write your post.  Elaborate and give all the details necessary to properly convey your meaning or question,
Please be aware that with my Bookkeeping company, building and maintaining websites, and my volunteer work at my church, I cannot possibly answer and comment on every submission.
However, your opinions, questions, and comments are very valuable to me...so I will try to answer questions when I can, but I am relying on the goodness of others to help here:)
Important! Comments used to go live without my approval. I would have liked to keep it this way, but there are some that take advantage of that. As a result of their blatant disregard of my request to stop posting their spam on this site... I now must approve comments first. I apologize for this inconvenience and will post your comments asap.

---
Questions and Comments on a Housing Allowance
Do you have a question or comment about a housing allowance? Share it!
Archive of Housing Allowance Q&A
The following comments, tips, and Q/A were provided by FreeChurchAccounting's generous readers:
The comments above are for general information purposes only and do not constitute legal or other professional advice on any subject matter. See full disclaimer.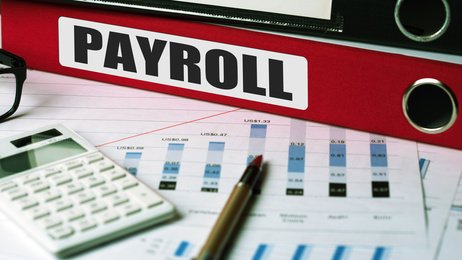 If you want to DIY your payroll, I highly recommend you look at using Gusto! It is very user friendly and their support is awesome! Plus they know how to set up and maintain payrolls for churches and nonprofit organizations.
Note: I am a "partner" of Gusto, but as I have told you before ... I never recommend anything that we or our clients have not tried and love =)