Church Accounting Software Tips
Choosing nonprofit or church accounting software for your organization can be a stressful and tedious chore!
You are not looking for the best accounting software on the market. Instead...you are looking for the fund accounting software that best fits the needs of your particular organization.
Choosing Church Accounting Software:

Some questions to ask yourself in selecting your nonprofit or church accounting software: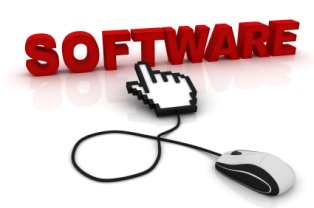 What is your budget for accounting software?
How much does technical support and program updates cost for the software you are considering?
Do you need accounting software specifically designed for nonprofits or churches or will a standard accounting package do?
How user-friendly is the software?
Do you need payroll capabilities? Will it integrate with your current or future payroll software?

Will the software package require additional hardware?
What are other users saying about the software you are considering?
How easy will it be to train your current and future staff how to use?
Keep in mind that what works for one organization may not work as well for another! Although it is good to check with other similar organizations on the software they use, every church and nonprofit is unique and what accounting software may work for your friend, Joe's church may not work as well for yours with more or less assets and liabilities.
So do your research, read other people's reviews, take advantage of free trials, but most importantly keep in mind that you want the best accounting software that will fit comfortably with your particular organization:)

*See 3 common mistakes people make when choosing church software.
The following church accounting software reviews are a quick summary of a few of the well-established accounting software companies.
They are not a recommendation as most of the software listed I have not personally used except for Aplos, QuickBooks Pro, and QuickBooks Online (QBO). I am relying on our considerate readers to give their feedback and comments on the church accounting software they personally use.
Church Windows and PowerChurch are 2 of the top church accounting software; however, they do require some training and are quite expensive for small churches that may not need such a robust software.
So I am emphasizing again to do your homework before you purchase any software for your church or nonprofit organization.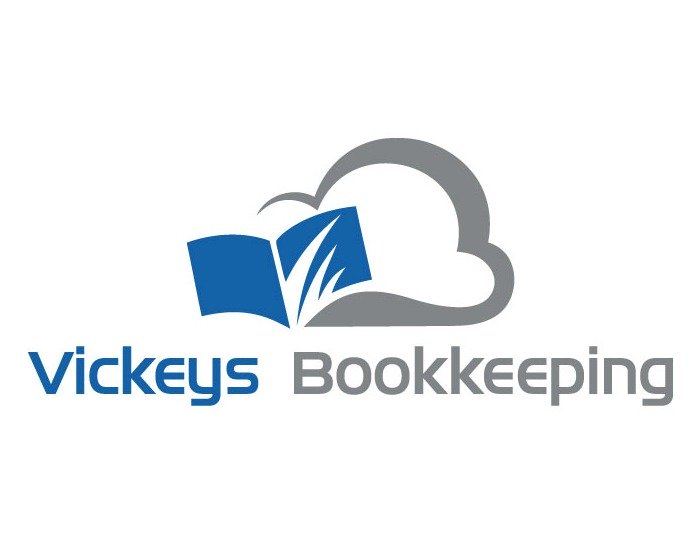 Need help setting up an effective accounting system!
Overwhelmed with the accounting part of your ministry?
Have a high turnover of individuals keeping the books?
Hiring a full time in-house bookkeeper not affordable or even a possibility at this time?
Let us take care of your books! 
We can also set up an accounting system and train you how to use!

Church Accounting Software:
Aplos

®:
Aplos Software was made specifically for churches and nonprofits. You don't have to install anything because it is web-based, and it is easy to use. It utilizes fund accounting and you can track donations in it as well.
Note: FreeChurchAccounting readers can also enjoy a 30% discount for 12 months simply by entering FCA30FOR12 in the promo code box!
Aplos also integrates with WePay, an online giving app. See more about it in this article: How to Accept Online Giving
Church Accounting Package

A set of 4 ebooks that covers the following topics...
Fund Accounting Examples and Explanations

Setting up a fund accounting system

Donation management

Minister compensation and taxes

Internal controls and staff 

reimbursements

Much more - 

Click here for details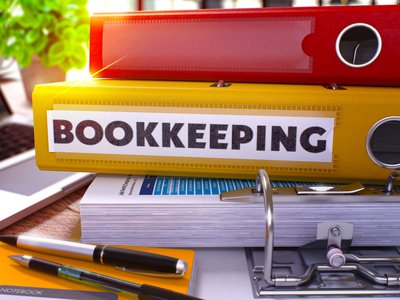 QuickBooks

®:
NOTE: Intuit is phasing out the desktop versions of Quickbooks!
QuickBooks Pro and Premier is an off-the-shelf accounting package. Although the price can be considerably lower than specialty church accounting software, there are some factors you need to be aware of such as its limitations.
It will track income and expenses; however, it is designed for for-profit business, so users have to develop ways to work around its fund accounting limitations. Its class tracking feature works well for tracking restricted and designated funds. 
I believe it can be an affordable option for many churches. Especially with a wonderful resources like Lisa London's QuickBooks for Churches book! The book is written for beginner and advanced church bookkeepers alike, in a friendly and easy-to-understand style. It provides step-by-step instructions on how to set up or improve Quickbooks for your church. Note: FreeChurchAccounting readers can enjoy a 10% discount simply by entering "FCA" in the discount code box! She also has online classes that are awesome for setting up and using the desktop AND online versions of QuickBooks.
Quickbooks Online (QBO) is also a good option for churches and nonprofits. Even though my nonprofit and church accounting software of choice is Aplos, TechSoup's free offer (well almost free ...there is an annual admin fee) QBO or QB (desktop) is hard to beat. See more on TechSoup's offer.
I am a QBO Advanced Pro Adviser and specialize in setting up and training churches how to use QBO. I also offer monthly bookkeeping services in QBO. See more on my bookkeeping and payroll services here: Church Accounting Services
Since I do work with so many churches and nonprofits in QBO and have set up more churches than I can count in that online accounting software, I can give you a pretty extensive review of QBO on this page: QuickBooks for Churches
ChurchWindows

®:
Church Windows software tracks your church congregation, its happenings and its giving. It handles the church receipts and disbursements, its budget and its employee payroll. It is a church software package that consists of a number of programs that can be used alone or as a unit. The five modules currently include:

Membership
Scheduler
Contribution
Accounting
Payroll
Note: Church Windows and PowerChurch are church accounting software that has been around a long time and is probably great software (I have never personally used it); however, please do your research. Read reviews (see comments below) and talk to "users" if possible. If you are a smaller church with volunteer staff, these robust software may not be your best option.
PowerChurch

®:
PowerChurch organizes membership, contributions, accounting, events, and general record keeping, with one complete package. You can account for contributions, maintain payroll, track your budget and automate your accounts payable and receivable.
The Accounting system is not just for non-profit fund accounting use - it is specially designed for churches. A setup assistant walks you through the process of creating your chart of accounts and establishing beginning balances. The accounting section also includes accounts payable, accounts receivable and payroll modules.
Church Management Software: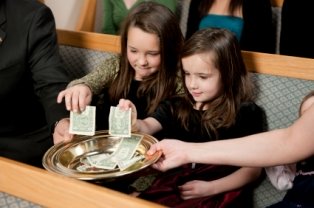 Shepherdbase...
Shepherdbase (Church Membership Database) provides small to large churches with an affordable, easy solution to track: memberships (unlimited), groups, events, contributions, attendance and much more.

Shepherdbase has many great benefits and features such as the ability to generate reports within minutes ready to print for the Pastor after he calls requesting such reports as the Membership Directory (includes each member's address, phone, birthday, anniversary, etc.), Church Attendance Report, Events Report, Groups Report, Family Report, Contribution Statement, and Contribution Letters.

See more Shepherdbase information and Shepherdbase screen shots.

Church Community Builders...
Church Community Builders is a cloud-based management software used to track contribution management and online giving, volunteers, membership, check-ins, etc.
I have not personally used this software, so I cannot give you an in depth review of it, but several of my clients have used and are currently using it.
A big plus for this software is that it integrates with Aplos now!
*Want an in-depth peer review of a LOT of church software? See Capterra's Church Management Software

---
Donation Management and Online Giving Software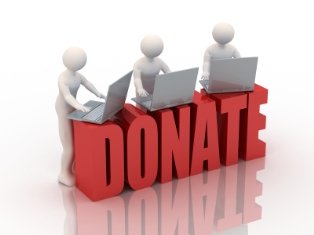 As I stated above, I use only 2 different accounting software for my clients: Aplos and QuickBooks. I know there are more "full bodied" church accounting software systems available...but those are the 2 accounting software that I am an expert in and they both work quite well for my clients =)
I love Aplos for tracking donors and their donations as well as their accounting ...BUT I don't like tracking donors/donations in QBO. It can be done...but not efficiently...so I use an "outside" donation management software with most of my QBO clients.
AND with the higher demand for online giving....I try to make sure the donation software will handle online giving AND let me put in offline giving as well. 
See more on How to Accept Online Giving!
Again...I can only give you an honest review on what I have personally used ...so the 3 donation management and online giving software I like the best are...
Planning Center Giving...
I personally think this  is the best and easiest to use for tracking online and offline donations and donors....BUT the monthly fee is based on the amount of donations...so it can get expensive for those with greater amounts of donations.
Let me start off by saying, Planning Center has a lot of different modules that you can use for such things as music, registration and check in services, event planning, etc., but I am only familiar with the "giving" module...so that is what I am reviewing.
Usually the set up is handled by my clients, but all of them have said that is was pretty easy and planning center's support was good.
As their accountant, I love the reporting capability of Planning Center Giving! It is the easiest software I have ever worked with as far as being able to log in and get reports for my clients online and physical (offline) donation breakdowns. 
My clients also tell me their donors really like the "ease" of setting up and using the online giving.
Donors are issued an instant donor receipt when they give online, but generating contribution statements are also a snap in planning center.
Overall I think Planning Center is a great option for donation management...but it can get pricey...so another option is...
Breeze...
Breeze will track offline donations as will as processing and tracking online giving like Planning Center, but unlike Planning Center that has separate modules you can purchase individually and collectively....Breeze includes all of their church management features in one "package" with one simple flat rate of $50 per month.
Like Planning Center, you can use Breeze for organizing church events and check-in/registration, and like most church management software, you can also organize your donors into groups and have their contact information at the touch of a button.
As my client's accountant, I think the "fund designation and batch" reports are a little harder to pull up and use for splitting up deposits in QBO. Reconciling those reports with QBO can sometimes be a pain too, however...
my clients that use Breeze tell me that that the set up and use of the online giving is a snap.
Breeze states on their website that they are "focused more on small and mid-sized churches" and I do believe it can be a good option for church management and online/offline giving tracking for churches.
Breeze also has a comparison page to see the difference between them and Planning Center...but keep in mind that Breeze wrote it =) Planning Center Online vs Breeze
Note: there are lots more donation management solutions available such as Church Community Builders I reviewed in the Church Management section above, and I will be adding to these sections as I get the opportunities to try some of them out...but in the meantime...
do your due diligence!
Research Research Research!
And use free trials before purchasing =)
Church Accounting Software Comments
Please take a moment out to help a fellow church volunteer/staff by submitting a comment on the church accounting software you have used.
Please include approximately how many church members your church has for comparison sake. (Your church fund accounting software might be just right for your 300+ member church, but be a little too much for someone else's 30 member church.)
Please also include what you like or dislike about the software.
Would you recommend the software to another church administrator?
You can also ask questions about accounting software...again include approx numbers of church members.
Questions, Comments, and Reviews About Accounting Software
Do you have a question or comment regarding church accounting software? Share it!
Archive of Church Accounting Software Questions and Comments
Click below to see contributions from other visitors to this page...

(Click on the read or post comment on the bottom of the question to see the answers and/or add your own comments or answers!)
The comments above are for general information purposes only and do not constitute legal or other professional advice on any subject matter. See full disclaimer.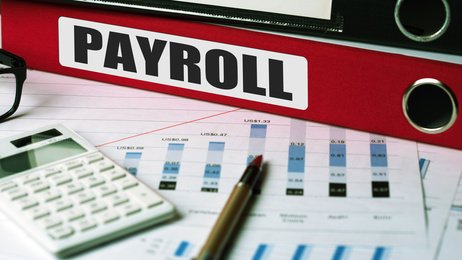 If you want to DIY your payroll, I highly recommend you look at using Gusto! It is very user friendly and their support is awesome! Plus they know how to set up and maintain payrolls for churches and nonprofit organizations.
Note: I am a "partner" of Gusto, but as I have told you before ... I never recommend anything that we or our clients have not tried and love =)