Church Accounting Package
Are you feeling overwhelmed?
Don't know where to start to get your nonprofit or church's accounting in order?
In this day and age ... having your accounting set up properly and being IRS compliant is essential.
The Church Accounting Package will help you do just that!
The Combo and Church Accounting Packages are 
Digital Download files!
If you would rather have a paperback book that covers some of these Church Accounting subjects, please see the Church Accounting: How To Guide.

What you get with the Church Accounting Package
Assurance your minister's compensation is set up correctly

Knowledge on  handling contributions such as used cars and other non cash contributions.

A guide on measures you should put into place to safeguard your assets

Instruction on setting up an accountable reimbursement policy

Example of common journal entries ... including payroll JEs

Fund accounting basics
See more details below!
Save even more with the COMBO ACCOUNTING PACKAGE! 
 Includes both the Church Accounting Package and the Spreadsheet Package!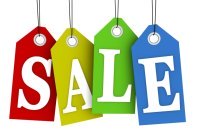 Included in this package are all 4 ebooks listed below and the 6 accounting workbooks plus 1 Word document included in the Spreadsheet Package! 
Bought separately, you would pay $54.90 for both packages, but for a limited time, you can purchase all 4 eBooks in the Church Accounting Package and everything in the Spreadsheet Package in the COMBO PACKAGE for only...
 $45.95 

SAVE even more with this 10% discount code:
FCA
Discount coupon good for the Church Accounting, Spreadsheet, and Combo packages!
List of eBooks included in the Church Accounting Package
---
The 51 page "Basic Fund Accounting" eBook includes:
Explanations and Examples of Nonprofit/Church Financial Statements;
Explanations and Examples of a Church Chart of Accounts;
Exactly what a "Fund" is and what it is Not;
Examples of common accounting journal entries;
Examples of payroll accounting journal entries;

plus much more

---
The 47 page eBook "Creating a Proper Fund Accounting System" includes:
Tips on getting started such as getting an EIN and opening a checking account
Choosing the best fund accounting software for your particular organization
Choosing your accounting methods
Tips on setting up your fund accounting system
Setting up your Chart of Accounts
Measures required to safeguard assets from waste, fraud, and inefficient use
How to set up internal cash controls 
Difference is between an internal and external audit
Why you may not need an audit 

Internal checklist you can print and use
plus much more

---
I am a high school business teacher and have been approached by a church secretary to help her with a few accounting issues that she is having at her church.
I teach beginning and advance accounting and realized that double entry accounting is quite different from church accounting.
I purchased your book and downloaded your spreadsheets. They are wonderful and accurate reading from the accounting point of view.
                                                                 - W.SPLEEN
---
The 37 page eBook"Handling Donations" includes:
Guidelines for handling church offerings

Receipts for contributions
IRS mandates for contributions collected at church events 
Handling non-cash contributions
Love Offerings
Quid Pro Quo Contributions
Examples of cash and non-cash and quid pro quo contribution receipts
plus much more

---
The 43 page eBook"Minister Compensation and Taxes" includes:
Determining who is a minister for tax purposes
Special tax treatment for ministers
Paying Social Security and Medicare taxes under the SECA system
Opting out of social security
Misclassification of ministers

What exactly a clergy housing allowance is and what it is not.
What the qualifications are.
What your church must do to designate a housing allowance.
What types of expense are eligible and what are not.
What the limitations are on a housing allowance.
How to determine fair market value.
Taxes on a Parsonage
What is the Deason Rule?
Housing Allowance for Evangelists
PLUS!
What an accountable reimbursement plan or policy is
How to set up one up
Examples of resolution to set one up
Examples of what to include in the plan 
Examples what not to include
How to properly administer plan
Setting up an accountable reimbursement policy is CRUCIAL now with the new tax laws eliminating the ability of your minister and employees to claim those "business" expenses on their taxes!
---
Very well written. Lots of important information needed with today's changes in rules and laws.
Would highly recommend to others in church administrations.
                                               - B Holland

---
Included in this package are all 4 ebooks listed above.  Together they are packed full of information you need to set up an effective accounting system, insure you have the right internal controls, acknowledge and handle contributions, compensate your minister correctly, set up accountable reimbursements, and much more!
Bought separately, you would pay $39.80 for all 4 eBooks, but for a limited time, you can purchase all 4 eBooks in the Church Accounting Package for only...
 $34.95 

Celebrate Spring with  10% off the Church Accounting Package and the Spreadsheet Package!
Discount code good for the Combo package as well!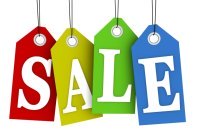 Save 10% with this discount code:

FCA
Simply click on the blue CheckOut button. Then type in the discount code and click GO 
Our Promise
---
Your Accounting Package purchase is 100% safe and secure - and 100% risk-free with SendOwl and PayPal.
Your order will be processed in seconds - and then you can download the ebooks and spreadsheets immediately from the web.
You can start reading them today!
Note: If you do not receive an immediate download link with your purchase or if you are having problems with the checkout process, please review this FAQ page or contact me.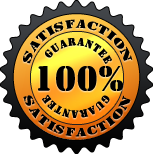 The ebooks are in a PDF format so you will be able to read it on a Windows PC, an Apple Mac, iPad, tablet, or some phones simply by using a reader software such as Adobe Acrobat which you can download here or your app store for free.
My Personal Guarantee:

This church accounting package comes with a No-Questions-Asked-30 Day Guarantee: If you're not satisfied with this package, just contact me within 30 days of your date of purchase - and I'll issue your 100% refund ASAP.
Testimonies
---
Would Highly Recommend. Took the mystery out of Church Accounting for me ...more...
Excellent Book! I highly recommend these books. They are a necessity, WRITTEN IN PLAIN ENGLISH!
Errol James
Real Eye Opener. Not knowing a thing about church finances, this was a real eye opener and a great way to get us started ...more...
Very Helpful and Detailed I would recommend these books to everyone, I am from Canada and would also recommend it to all of the Canadian people involved in the Finance part of the church. Very helpful and detailed. A must get!! ...more...
To view more testimonials about the Basic Accounting Books, see the bottom of this page.

To view more testimonials about the Church Contribution Package, see the bottom of this page.