Church Contribution Database: Shepherdbase
Keep Track of Your Church's Contributions and Membership

Need a database that is easy to use and understand and affordable?

Shepherdbase provides churches with a simple and easy solution to track church contribution records and membership information.

Shepherdbase Features and Benefits:
Database that is simple and easy to use.
Access to unlimited memberships.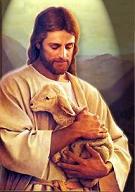 Tracks membership information (name, address, phone, email, date of birth, anniversaries, etc.). Also, pictures of the members on the member's form to help put a face with the name.
Tracks membership types (active, inactive) and groups (member, president, secretary, board member, etc.) and even member's events.
Tracks member's Church Attendance with access to attendance reports.
Tracks contributions by fund (general, building fund) and will generate weekly contribution reports.
Tracks individual and family contributions and prints reports by date range or member's name, also prints Itemized Member Contribution Statements.
Merges member's contributions into an Annual Contribution Letter.
Merges new members into a "First Time Visitor Letter".
Prints membership directory (name, phone, etc.) and will also print member and/or family reports including mailing labels.
No security so you can modify Shepherdbase and instructions on how to easily add your security to Shepherdbase when needed.
Includes a Simple Illustrated Concise User Guide.
Includes 24/7 email and/or phone support.
Free Lifetime Shepherdbase Updates
**Bonuses: Offering Count Sheet & Offering Envelope Templates.
100% Satisfaction Guaranteed.


Church Contribution Database: Shepherdbase Screen Shots


Notice: Microsoft Access and Word is required to install Shepherdbase. If you do not have MS Access, you can purchase it at Amazon, most office supply stores or even on eBay.
Click here for more information and to purchase:
Shepherdbase: Church Membership Database
Testimonials:

After years of frustration and being overcharged for Church Management software, I came across "Shepherbase" and all my problems were solved.
This database:
1. Tracks members and visitors
2. Tracks contributions
3. Organizes by both individual AND family
4. Creates professional letters, relevant to church ministry
5. Is easy to use
6. Costs a mere fraction of other databases offering similar features.
7. So much more.
I am very thankful for this product and I recommend it to anybody wanting to exit the cost and complexity rat race of Church databases.

Brandt
Anchorage, Alaska
Need training on how to use QBO or Aplos effectively for a church or better yet ...need an expert in either of those accounting software to do your monthly bookkeeping and/or payroll? See more on our accounting services!