Designating All Salary as Housing Allowance?

Designating all salary as housing allowance? Is it legal? It is advisable?

This is hot topic of discussion on this website and other church accounting sites. It can be a perplexing and frustrating issue for many church administrators because of the vast interpretation of the law regarding housing allowances.

So I am going to break down this heated discussion and then let you do your own research and come to your own conclusion with the facts of this debate.

But first let me give you a little background of what promoted me to write about designating all salary as housing allowance even though it always stirs up so much debate…

Last month, I wrote an article on payroll issues titled: How to Properly Manage Payroll.
I received a lot of comments and questions over that article, but surprisingly many of them were not over the issues I covered in that article, but over a quote from a CPA, Bill O'Connell:

"Most bi-vocational (or poorly paid) clergy should not be receiving salary – only housing allowance.  Thus some churches may be able to stop running payroll all together – at least until they pay more than the pastors housing allowance."

I received several inquires asking me to elaborate on his comment and if his comment would apply to their church such as this one from Tina:

"We are a very small church and are only able to pay our Pastor $500 a month.  Can we designate all of his salary as housing allowance?"

I replied back that from my research on the topic, this would be permissible and even advisable.

Church Accounting Package

A set of 4 ebooks that covers the following topics...
Fund Accounting Examples and Explanations

Setting up a fund accounting system

Donation management

Minister compensation and taxes

Internal controls and staff 

reimbursements

Much more - 

Click here for details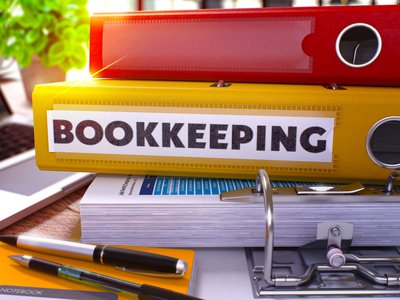 My research:
Section 107 of the Internal Revenue Code states that:
"In the case of a minister of the gospel, gross income does not include (1)the rental value of a home furnished to him as part of his compensation; or
(2)the rental allowance paid to him as a part of his compensation, to the extent used by him to rent or provide a home and to the extent such allowance does not exceed the fair rental value of the home, including furnishings and appurtenances such as a garage, plus the cost of utilities."

The tax code doesn't spell out exactly how much of a qualifying minister's salary can be designated as a housing allowance; however, there are some guidelines to go by.

1.) A minister can only claim the lesser of the following as a housing allowance exclusion:
The amount actually spent on eligible housing expenses.
The fair market rental value plus furnishings and utilities.
The amount officially designated in advance as housing allowance.
See more on the taxability and tax exemptions of a housing allowance.

So designating all compensation as housing allowance that is more than the lesser of the amounts stated above would be counter-productive.
2.) Your church must designate an definite amount.
IRS Pub 517: "The church or organization that employs you must officially designate the payment as a housing allowance before it makes the payment. It cannot determine the amount of the housing allowance at a later date. If the church or organization does not officially designate a definite amount as a housing allowance, you must include your total salary in your income."
Important! Always include a cap on compensation! In your annual compensation contract with your minister, include a specific dollar amount that all compensation including love offerings will not exceed. This is especially important when designating all salary as a housing allowance!
3.) Look up and study past Tax Court cases regarding housing allowances such as Holmes v. Commissioner, T.C. Summary Opinion 1010-42. In that particular case, the Tax Court ruled that the pastor's housing allowance was not subject to income taxation even though the amount was over 95% of his total church compensation.

The pastor was able to prove that the $13,000 he received annually as his housing allowance did not even cover all of his eligible housing expenses, so the court upheld his housing allowance exclusion.

Personal observation: I believe that in order for a church to designated all salary as housing allowance, their qualifying minister should be bi-vocational and/or have other sources of income such as spousal income to pay other expenses.
Designating All Salary as Housing Allowance Debate Rages on:

Even CPAs and tax professionals can't agree on whether it is legal or not to designate all salary as a housing allowance.

Someone posted this comment on this site a couple of years ago and it sparked quite a debate:

"I attended a tax seminar last year on church income, taxes, payroll etc. Housing Allowance was a major topic and they said that only up to 1/2 of your total salary could be for housing allowance and that it was against the law to count your entire salary as housing allowance..."
My reply: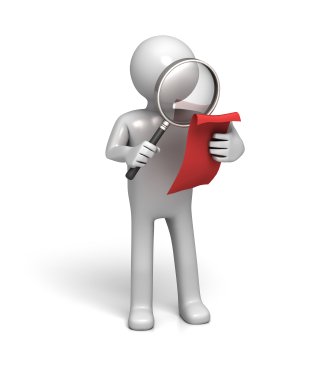 I went to a church tax conference that said the same thing. I figured the guy was a CPA and should know what he was talking about, so when I wrote an article (many years ago:) regarding housing allowances, I mentioned that you couldn't designate more than half of a minister's compensation as a housing allowance.

Had a reader tell me I was wrong and ... I was.

I then thoroughly researched it and that gentleman at the conference was wrong.

You can designate 100% of a minister's salary for a housing allowance!
There is no law that says you cannot and experts in church tax law such as Richard Hammar J.D., LL.M., CPA...states in his book Church & Clergy Tax Guide, "No limit has been placed on the amount of a minister's compensation that can be designated by a church as a housing allowance (assuming that the amount is reasonable)."

This man knows the IRS tax code forward and backwards. But even with my high respect for the man...I don't take what one man says as the absolute right answer...I did my own research and he is right...there is nothing in the IRS code that puts a limit on the amount.

After posting my comment I received this reply from another poster:

"I have been practicing accounting as a CPA for 11 years. I highly recommend ALL ministers consult with a LICENSED professional when seeking tax advice.

See IRS Publication 517 as well as Minister & Compensation Housing Allowance Q&A on the IRS's website:

If you are a minister and receive as part of your salary (for services as a minister) an amount officially designated as a rental allowance, you can exclude from gross income the amount that is used to provide or rent a home.

The exclusion is limited to the lesser of the 1) fair market rental value of the home (including furnishing, utilities, garage, etc.) 2) the amount officially designated (in advance of payment) as a rental or housing allowance, or the actual amount used to provide a home, and 3) CANNOT EXCEED WHAT IS REASONABLE PAY FOR YOUR SERVICES.

Therefore you could NOT designate 100% of your salary to housing allowance."
My reply to him:
I totally agree that churches and ministers should seek the advice of a tax professional that is knowledgeable about minister's compensation and taxes; however, I respectfully disagree with your statement: "Therefore you could NOT designate 100% of your salary to housing allowance."
I have researched your references stated in your comment. Nowhere in those references or in the IRS tax code does it state that a church cannot designate all salary as housing allowance. Please let me know if I am incorrect and there is a place in the tax code that says you cannot designate 100% of a minister's "reasonable" compensation as a housing allowance and I will share that information with my readers.

Please keep in mind that most of the readers of this site are administrators of small churches. Many have ministers that have secular jobs because the church cannot pay them very much.

Now if a minister did not have another job or other sources of income to pay his "other" expenses, I could see where the IRS would question a 100% housing allowance.

So the "designating all salary as housing allowance" debate rages on:)

Bill O'Connell, the CPA I used to work for at Wisdom Over Wealth, stated that "in certain circumstances designating all salary as housing allowance is not only acceptable but encouraged" such as with the reader I talked about in the beginning of this article.

If your church is not able to compensate your minister more than $500 or $1000 a month and the lesser of these three amounts:
Actual expenses
Housing allowance payments
Fair rental value of the home plus utilities

...exceeds that amount, why shouldn't you designate all salary as housing allowance? It is more tax beneficial to the qualifying minister and more cost effective for the church as they would not have to hire a payroll service to handle the minister's compensation.

So I'll end this commentary on this note. Research, research, research!
Don't take my word for it, don't take that church conference presenter's word for it, and even though it is advisable to seek the advice of a licensed professional such as a CPA…don't take their word as the absolute gospel as we are all humans and can make mistakes. It doesn't help that the IRS doesn't spell it out in black and white either…but they are known for making simple … complex:)

Reference:
Church and Clergy Tax Guide by Richard Hammar
The Minister's Housing Allowance by Pension and Benefits USA


Enter your title of your tip, idea, comment, or question in the text box below.
Keep the title as short as possible, but interesting enough to make people want to click on your title.

Then click on the link below it that says: Click here to see the rest of the form and complete your submission.
Write your post.  Elaborate and give all the details necessary to properly convey your meaning or question,
Please be aware that with my Bookkeeping company, building and maintaining websites, and my volunteer work at my church, I cannot possibly answer and comment on every submission.
However, your opinions, questions, and comments are very valuable to me...so I will try to answer questions when I can, but I am relying on the goodness of others to help here:)
Important! Comments used to go live without my approval. I would have liked to keep it this way, but there are some that take advantage of that. As a result of their blatant disregard of my request to stop posting their spam on this site... I now must approve comments first. I apologize for this inconvenience and will post your comments asap.

---
Designating Housing Allowance
Do you have a question or comment regarding designating all or most of a minister's compensation as a housing allowance? Share it!
Archive of Readers Housing Allowance Comments
The following comments, tips, and Q/A were provided by FreeChurchAccounting's generous readers:

The comments above are for general information purposes only and do not constitute legal or other professional advice on any subject matter. See full disclaimer.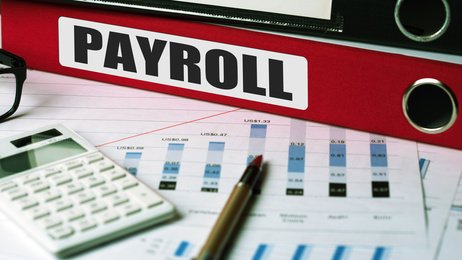 If you want to DIY your payroll, I highly recommend you look at using Gusto! It is very user friendly and their support is awesome! Plus they know how to set up and maintain payrolls for churches and nonprofit organizations.
Note: I am a "partner" of Gusto, but as I have told you before ... I never recommend anything that we or our clients have not tried and love =)