Church Accounting FAQs

Church Accounting FAQs is a page is where nonprofit and church staff and volunteers from all over the world can help each other out with tips, ideas, comments, and questions.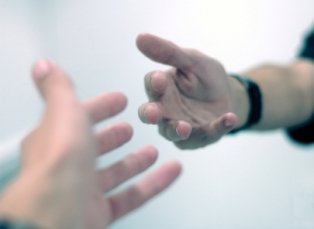 You can share tips and ideas that make your job easier such as Don's tip:
If you are a church residing in the great state of Alabama you know that non-profits pay sales tax.
However in the state of Tennessee, you can apply to State Taxing and receive an exempt number to present when you buy, even if you are a church outside the state buying within the state of Tennessee.
Or...
You may need advise like Church Girl from Small Town USA:
Refuses to Provide SSN/Tax ID for 1099-M: We have an evangelist that speaks at our church quite often. We issue him a check each time - a total of $1200.00 in 2012, but he refuses to provide me with his SSN/Tax ID.
What should I do?
I tried getting it last year too, but was not even acknowledged. He has been a long time friend of the "church family" and believes he is exempt from this law. His theory: "If he doesn't provide a number, the church can't issue him a 1099-M, and so he doesn't report these monies.
PLEASE HELP!!!! He also collects money himself from the congregation. I was told that he doesn't have to pay on this money as it is considered a gift. Thank you so much for some clarity.
Or...
Need an opinion on an accounting issue like Kathy from Illinois:
Entering shirts in fund accounting: Our church took orders for shirts with our name and logo on them. Anyone who wanted a shirt could reimburse the church for the cost of a shirt.
I need to know where you would enter the shirt purchase in the financials.
Do you consider them to be advertising or should they be under evangelism or admin expense or just a pass through expense?

We have kicked this around for awhile and I thought I would just ask for opinions.

Enter your title of your tip, idea, comment, or question in the text box below.
Keep the title as short as possible, but interesting enough to make people want to click on your title.

Then click on the link below it that says: Click here to see the rest of the form and complete your submission.
Write your post.  Elaborate and give all the details necessary to properly convey your meaning or question,
Please be aware that with my Bookkeeping company, building and maintaining websites, and my volunteer work at my church, I cannot possibly answer and comment on every submission.
However, your opinions, questions, and comments are very valuable to me...so I will try to answer questions when I can, but I am relying on the goodness of others to help here:)
Important! Comments used to go live without my approval. I would have liked to keep it this way, but there are some that take advantage of that. As a result of their blatant disregard of my request to stop posting their spam on this site... I now must approve comments first. I apologize for this inconvenience and will post your comments asap.

Keep up with Church Accounting FAQs by:
Clicking on the RSS button located in the header of this page (last blue button after the Twitter button).

"RSS" means "Really Simple Syndication." Which simply means you can keep up with all the updates to www.freechurchaccounting.com without having to check the site every week to see "what's new."
New pages and updates to old ones are released through RSS. This will also include all new questions, comments, tips, and ideas posted by your fellow nonprofit and church staff.
Contribute Your Church Accounting FAQs, Helpful Answer, Comments, or Tips
You know what one of the best things about being a Christian is? No matter where you go in this world, when you meet up with another Christian, you've found a brother or sister.

That's what makes the Christian and Nonprofit community so special. They are not looking out for just themselves but for the well-being of others.

So submit your questions, answers, time-saving tips, or helpful ideas and lend a hand to other volunteers or staff facing some of the same ordeals you face.

Archive of Readers FAQ
The following comments, tips, and Q/A were provided by FreeChurchAccounting's generous readers: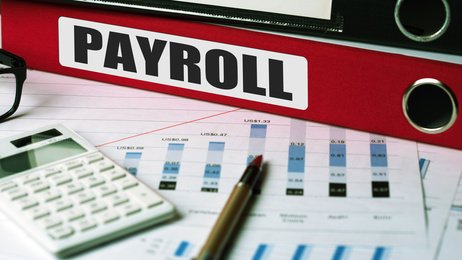 If you want to DIY your payroll, I highly recommend you look at using Gusto! It is very user friendly and their support is awesome! Plus they know how to set up and maintain payrolls for churches and nonprofit organizations.
Note: I am a "partner" of Gusto, but as I have told you before ... I never recommend anything that we or our clients have not tried and love =)