Fringe Benefits

Fringe benefits are great to include in your pastor's compensation package; however, there are a few factors you should consider before you put together those benefits...
Some examples of fringe benefits include: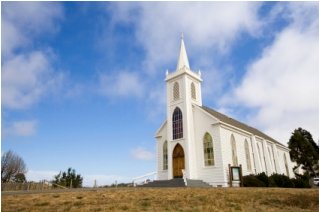 Housing Allowances
Expense Reimbursements
Health Insurance

HSA (Health Savings Accounts)
HRA (Health Reimbursement Arraignment)
Group Term Life Insurance

Cafeteria Plans
401(k) (Retirement Plans)

The housing allowance and expense reimbursement plans are relatively easy to set up; however, benefits such as HSAs, HRAs, cafeteria plans, retirements, etc. should be handled by tax professionals to ensure they are set up properly.
Note: A housing allowance is only available to dual-status ministers.
"Dual Status" is what the IRS considers ministers who pass their 5 point test. They are considered an employee of the church for federal income purposes and self-employed for Social Security and Medicare purposes. The church does not withhold or match Social Security and Medicare taxes on a qualified minister.
An Accountable Reimbursement Plan is a must for all staff. It is a tax-free benefit that can be very beneficial for your employees....especially your minister which can incur travel expenses in their ministry duties. The ability to reimburse those travel expenses and other ministry-related expenses tax-free it a very important part of a minister's compensation package. See more on a accountable reimbursement policy.

Health insurance can also be a great fringe benefit for your staff. This benefit is usually a tax-free benefit if the church pays for the premiums directly to the insurance carrier.
However, with the initiation of ACA (Affordable Care Act) churches and nonprofits should be aware of the rules and restrictions of the law and ensure their health insurance benefit is a "qualified healthcare plan".
Group "nondiscriminatory" life insurance is another great tax-free benefit. However, keep in mind, only the first $50,000 of coverage is tax-free. Over $50,000 becomes taxable.
Disability insurance can be another great tax-free benefit. Staff should be aware though that if the plan is set up as a tax free benefit...the disability benefits paid to them through that plan are taxable.
HSAs and HRAs are a great fringe benefit as well. AND as of December 13, 2016...we can once again offer HRAs without being in danger of huge fines! See the Ministry CPA post on:  Qualified Small Employer HRAs
Another desired fringe benefit for ministers is a "Social Security Allowance". This is a great benefit because all ministers that have not opted out of Social Security must pay self-employment (Social Security and Medicare) taxes. A Social Security Allowance can offset some or all of that additional cost. However, keep in mind, that all payments are taxable and must be included in the minister's reportable wages.
Want to learn more about setting up and administering a minister's housing allowance?
See my digital book: Minister Compensation and Taxes
This ebook includes an example of a housing allowance resolution and an estimating expense form plus how to set up an Accountable Reimbursement Policy...a must for every church!
You can purchase it as part of the Church Accounting Package or by itself...on this page: Church Accounting Package
Comments...
Enter your title of your tip, idea, comment, or question in the text box below.
Keep the title as short as possible, but interesting enough to make people want to click on your title.

Then click on the link below it that says: Click here to see the rest of the form and complete your submission.
Write your post.  Elaborate and give all the details necessary to properly convey your meaning or question,
Please be aware that with my Bookkeeping company, building and maintaining websites, and my volunteer work at my church, I cannot possibly answer and comment on every submission.
However, your opinions, questions, and comments are very valuable to me...so I will try to answer questions when I can, but I am relying on the goodness of others to help here:)
Important! Comments used to go live without my approval. I would have liked to keep it this way, but there are some that take advantage of that. As a result of their blatant disregard of my request to stop posting their spam on this site... I now must approve comments first. I apologize for this inconvenience and will post your comments asap.

Questions and Comments on Ministers' Fringe Benefits
Do you have a question or comment about minister or pastor fringe benefits? Share it!
Archive of Fringe Benefits Questions (& Answers)
The following comments, tips, and Q/A were provided by FreeChurchAccounting's generous readers:
The comments above are for general information purposes only and do not constitute legal or other professional advice on any subject matter. See full disclaimer.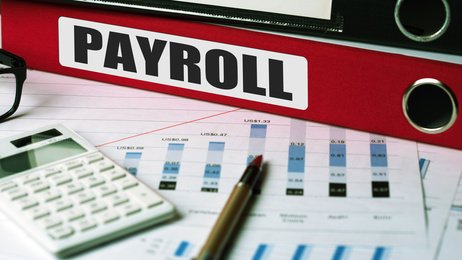 If you want to DIY your payroll, I highly recommend you look at using Gusto! It is very user friendly and their support is awesome! Plus they know how to set up and maintain payrolls for churches and nonprofit organizations.
Note: I am a "partner" of Gusto, but as I have told you before ... I never recommend anything that we or our clients have not tried and love =)