Contributions to an Individual

Most of the time, contributions to an individual do not qualify as charitable donations, and the IRS does not allow a tax deduction for them.
As a church or nonprofit administration, you must research and know the difference between a tax-deductible gift to an organization and a non-deductible contribution to an individual in order to properly and lawfully issue contribution receipts and annual statements.
Points to Consider with Contributions to an Individual:
According to IRS Publication 526, contributions earmarked for a certain individual including those that are needy or worthy are not deductible. However, if an individual gives a contribution to a qualified organization that in turn helps needy individuals, the contribution would be deductible...if that individual does not designate a specific person(s) they want their gift to go to.
Revenue Ruling 62-113, states that the test in each case (whether or not deductible) is whether the organization has full control of the donated funds, and discretion as to their use, so as to ensure that they will be used to carry out its functions and purposes.
By these publications and rulings we can surmise that if you have a proper benevolent policy in place and donors contribute to that fund WITHOUT naming a certain individual that they wish for their donation to be given to...and the church has full control over the funds and to whom they are distributed to...then the contributions to an individual are tax deductible and should be included in that donor's contribution receipts.
It is the same for love offerings as well. If the offering taken up is designated for an specific individual (minister or needy person included)...the donations are NOT tax deductible...however...if the church's governing body decides to give a minister a love offering from the church's funds...the contributions given directly to the church for the church's discretion on where the funds go...are tax deductible.
There is an exception to the nondeductible issue when it pertains to offerings taken up for missionaries. If the church initiates and controls an offering taken up for a specific missionary, the contribution is tax deductible for the donor and should be included in the donor's contribution receipts.  See this post on Designated Gift to a Missionary written by the MinistryCPA.
Another exception could be church sponsored missionary trips. Read Richard Hammar's response to the question, "Can individuals who go on mission trips deduct their expenses?"
Remember, if an individual gives your church a donation and designates that it is to go to a specific individual...before you accept the earmarked gift (except for the exceptions explained above)...you should stress to that person that their gift is not a tax-deductible contribution (some even stamp "NONDEDUCTIBLE" in red ink on the front of the check) and no charitable contribution receipt will be issue from your organization.
Comments...
Enter your title of your tip, idea, comment, or question in the text box below.
Keep the title as short as possible, but interesting enough to make people want to click on your title.

Then click on the link below it that says: Click here to see the rest of the form and complete your submission.
Write your post.  Elaborate and give all the details necessary to properly convey your meaning or question,
Please be aware that with my Bookkeeping company, building and maintaining websites, and my volunteer work at my church, I cannot possibly answer and comment on every submission.
However, your opinions, questions, and comments are very valuable to me...so I will try to answer questions when I can, but I am relying on the goodness of others to help here:)
Important! Comments used to go live without my approval. I would have liked to keep it this way, but there are some that take advantage of that. As a result of their blatant disregard of my request to stop posting their spam on this site... I now must approve comments first. I apologize for this inconvenience and will post your comments asap.

Earmarked Contributions Comments
Do you have a comment regarding earmarked contributions or contributions to an individual? Share it!
Archive of Earmarked Contributions Questions (& Answers)
The following comments, tips, and Q/A were provided by FreeChurchAccounting's generous readers:
The comments above are for general information purposes only and do not constitute legal or other professional advice on any subject matter. See full disclaimer.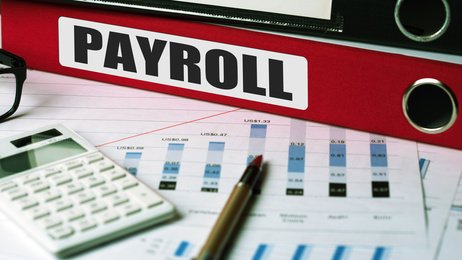 If you want to DIY your payroll, I highly recommend you look at using Gusto! It is very user friendly and their support is awesome! Plus they know how to set up and maintain payrolls for churches and nonprofit organizations.
Note: I am a "partner" of Gusto, but as I have told you before ... I never recommend anything that we or our clients have not tried and love =)