Excel Spreadsheet Tips to Customize Your Spreadsheets

One size does not fit all when it comes to spreadsheets. Learn some basic excel spreadsheet tips that will help you customize your accounting spreadsheets to suit your particular needs.
In the following pages, you will learn how to make attractive headers, add and delete columns, add and delete rows, and add and delete accounts.
Church Accounting Package

A set of 4 ebooks that covers the following topics...
Fund Accounting Examples and Explanations

Setting up a fund accounting system

Donation management

Minister compensation and taxes

Internal controls and staff 

reimbursements

Much more - 

Click here for details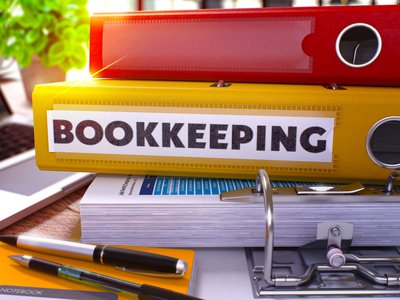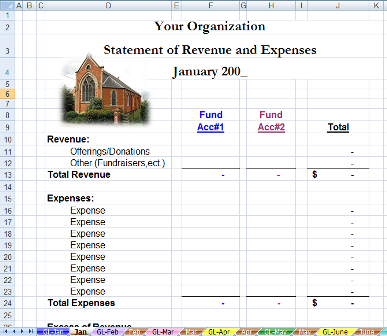 The manual spreadsheet is definitely the easiest spreadsheet to customize. It is not linked together as much as the automatic spreadsheets, so it is simpler to modify.
Note: The following instructions are conformed to the 2007 Excel edition; however, even though the editing tools are not in the same place in the 2003 edition...the step-by-step instructions are general enough to use with any Excel version.
Note: I have made multiple changes to my free spreadsheets. So the column, row, or cell numbers in your version may not match up with the numbers in the step-by-step guides.

List of Instructions for Modifying the Manual Accounting Spreadsheets:
The automatic spreadsheet can also be modified; however, because each page is linked to at least one previous sheet it is much more difficult to customize. So, if you have the time and the patience...
Here is a List of Step-By-Step Guides to Modify the Automatic Accounting Spreadsheets:
Note: If you had any problems receiving or downloading your free spreadsheets, please check the FAQ page. Hopefully you will find the solution to your problem or question. (If not, it will tell you where to submit your question/problem.
A must have for everyone that has or is thinking of running QuickBooks for their church.

Walks you through QuickBooks from start to finish, complete with examples, terminology, and everything a busy church administrator or bookkeeper needs to know.

Attention: Use Coupon Code: "FCA" for a 10% Discount!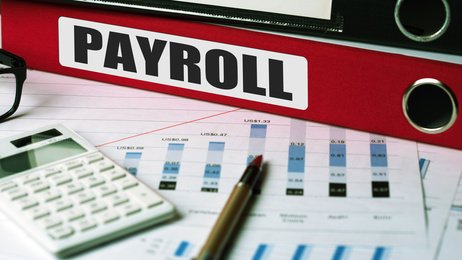 If you want to DIY your payroll, I highly recommend you look at using Gusto! It is very user friendly and their support is awesome! Plus they know how to set up and maintain payrolls for churches and nonprofit organizations.
Note: I am a "partner" of Gusto, but as I have told you before ... I never recommend anything that we or our clients have not tried and love =)