Customize Your Headings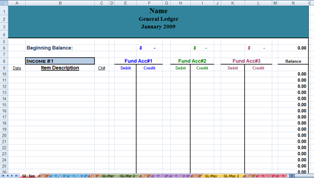 Give the Heading Some Personality :
Color:
Select the Heading. (Click anywhere in row 1 and holding the button down go down to row 4 to select heading)
Click on the drop down list(pointing down arrow) on the fill color icon n (looks like a tipping paint can).
Choose which color you want for your heading.
Font
Your heading should still be selected (if not…see instructions above).
Click on the font color drop down list (looks like a "A") and choose font color.
Click on the font drop down list and choose which style of font you like.
Click on the font size drop down list (next to the font) to choose size.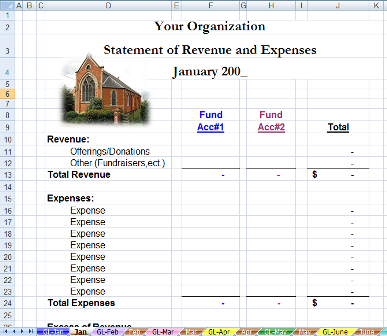 Inserting a Logo or Picture :
Insert a couple of columns by selecting columns A &B and clicking insert.
Select cell B3, ….on the Insert tab, in the Illustrations group, click picture.
A pop up box that says Insert Picture will appear, if your picture or logo is not in file they opened, click on the drop down list at the end of the bar that says Look in: and find your file.
Click on picture or logo and click insert.
Grab hold of the resizing little white circles on the picture and resize it to desired size. (I always grab the right bottom resizing handle.)
Click in the middle of the picture (pointer will turn to a 4 way arrow) and move pix where you want it.
With the picture still selected you will notice in the ribbon bar above you see a pink Picture Tools and under it Format. There is a lot of fun stuff you can do to your picture in this tab. In the example picture above...in the Picture Styles group...I clicked on the arrow in Picture Effects, Soft Edges, 10 point to make my picture blend in better.
I also could have faded it out by clicking the Recolor arrow in the Adjust group, then click on the 3rd icon under Color Modes and washed it out ...or changed the whole color underLight Variations. Play with it till you get it how you want it on your free spreadsheet software.
Church Accounting Package

A set of 4 ebooks that covers the following topics...
Fund Accounting Examples and Explanations

Setting up a fund accounting system

Donation management

Minister compensation and taxes

Internal controls and staff 

reimbursements

Much more - 

Click here for details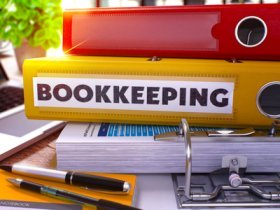 Need training on how to use QBO or Aplos effectively for a church or better yet ...need an expert in either of those accounting software to do your monthly bookkeeping and/or payroll? See more on our accounting services!