Want to Learn Some Basic Fund Accounting Concepts?
Are the Accounting Books You Have Been Reading Just Confusing You Even More?
Whether your accounting system is computer-based or paper, knowing the principles of basic fund accounting is essential.
If you are feeling overwhelmed, frustrated, or even stressed with the financial responsibility of managing your nonprofit or church's accounting records...
...the following ebook "Basic Fund Accounting" can give you the knowledge to perform your accounting duties with confidence.
Many church treasurers or financial secretaries are appointed because they are organized, and/or dependable or just because they have a heart to work for God.
Suddenly they are thrown into unfamiliar territory with no road map. They buy basic accounting books and now are more confused than ever.
That is because most accounting books are geared toward profit-oriented businesses and churches/nonprofits use a different accounting system.
Note: These ebooks are written mainly for churches; however, many of the same basic fund accounting principles apply to small nonprofit organizations as well. I have stated if any of the accounting concepts in the books apply to church's only. For simplicity sake, I refer to churches and their staff.
See more details about this package below...
Here is what a business teacher said about this package:

"I am a high school business teacher and have been approached by a church secretary to help her with a few accounting issues that she is having at her church. I teach beginning and advance accounting and realized that double entry accounting is quite different from church accounting. I purchased your book and downloaded your spreadsheets. They are wonderful and accurate reading from the accounting point  of view."
                                                                                       -W. SPLEEN

Purchase Basic Fund Accounting Package

Includes: 2 eBooks (PDF File) - $19.95
(digital download only-not available in hardback books)
Here are some examples of the common basic accounting questions asked by church staff and volunteers:
I bought office supplies and a filing cabinet at the office supply store with the church's credit card. How do I record this transaction?
My church borrowed money for a new church sign. How do I record the complete transaction?
I made an error in recording a church business transaction in our church account and did not discover it until a month later. How do I correct this error?
I need to transfer funds from one fund to another. Is this legal? How would I record it?


"Basic Fund Accounting" explains exactly what debits and credits are and gives examples on how to enter everyday church business transactions and correct errors in your church accounts.
This 52-page eBook also includes:
Explanations and Examples of Nonprofit/Church Financial Statements;
Explanations and Examples of a Church Chart of Accounts;
Explains the Difference between Single and Double Entry Bookkeeping; 
A Cheat Sheet to Assist in Recording Debits and Credits;
The Difference between Fund Accounting and Commercial and Personal Accounting;
Exactly what a "Fund" is and what it is Not;
Examples of Common Accounting Journal Entries;
Examples of Payroll Accounting Journal Entries;
What the Difference is between Unrestricted Funds and Temporarily and Permanent Restricted Funds; and

The Restrictions and Details of Transferring Monies between Two Funds.
Here is what one church treasurer said about this eBook:

"As you mention, church accounting is different. I am an Accountant by trade and I find all the information you provide, with regards to handling the books of the church, very very useful. So, thanks again!"
                                                                                           -Pam Caesar


List of the Digital Files included in the Basic Fund Accounting Package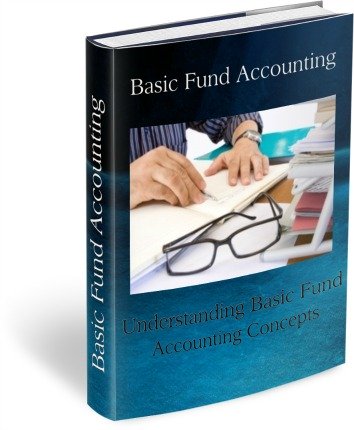 The Basic Fund Accounting Handbook (52 page ebook) includes:

Chapter 1-Accounting Methods

Chapter 2-Basic Fund Accounting Concepts

Chapter 3-Financial Statements


Chapter 4-Chart of Accounts

Chapter 5-Characteristics of an Account

Chapter 6-Recording Transactions in Accounts

C

hapter 7-Payroll Journal Entries

Chapter 8-Transfering Money Between Funds


Chapter 9-

Discovery and Correction of Data Errors

Chapter 10-

Summary of Double Entry Bookkeeping
The Accounting Systems (42 page ebook) includes:

Tips on getting started such as getting an EIN and opening a checking account

Choosing the best fund accounting software for your particular organization 

Choosing your accounting methods

Tips on setting up your fund accounting system

Setting up your Chart of Accounts

Tracking and filing your receipts and supporting documents

How long to keep those receipts, supporting documents, payroll records, and other important documents

Setting up internal controls

Conducting an annual financial audit 


Creating an Accounting Procedures Manual
Here is a comment from another church treasurer:

"Thanks Vickey! I purchased your Basic Fund Accounting book and Accounting Systems and found them helpful. I'm taking over as treasurer for our church and was new to church accounting. Your books were helpful in getting my feet grounded in fund accounting."
                                                                                  -Mike from PA

---
For a limited time, you can purchase both eBooks for ONLY... $19.95


Includes: 2 eBooks (PDF File) - $19.95
(digital download only-not available in hardback books)
---
---
Notice: Your eBook purchase is 100% safe and secure - and 100% risk-free .
Your order will be processed in seconds - and then you can download the digital packaged files immediately from the web.
You can start reading it today!
Note: If you do not receive an immediate download link with your purchase or if you are having problems with the checkout process, please see this page: Site FAQs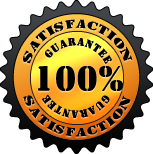 The ebooks are in a PDF format so you will be able to read it on a Windows PC, an Apple Mac, an iPad, tablet, or some smart phones using Adobe Acrobat Reader software which you can download here or in your app store for free.

This eBook package comes with a No-Questions-Asked-90 Day Guarantee: If you're not satisfied with these eBooks, just contact me. within 30 days of your date of purchase - and I'll issue your 100% refund ASAP.
Here is what a former CPA and Systems Implementation consultant said about this book:
Thanks Vickey. Cool stuff. I just finished reading 'Basic Fund Accounting' and it is great for the unskilled.
Our small church is suffering under the burden of a robust church accounting package. I'm assisting the Fin. committee (I'm a former CPA and Systems Implementation consultant - now in Seminary pursuing ministry for a second career). As you know, for volunteers who aren't accounting oriented such a robust system can drown them. I'm a big fan of simple, especially with small operations.
Thanks for your passion for this area,
Jim from FL


What People Are Saying About This Book
Was this ebook helpful? Would you recommend it to a friend? Could you take a few minutes and give your opinion of this book?
See What Other People Are Saying About This Book!
Click below to see opinions from other financial administrators to this page...

Notice: If you have any problems with downloading any of my church accounting packages, please check the FAQ page. Hopefully you will find the solution to your problem or question. (If not, it will tell you where to submit your question/problem.)