Welcome to Vickeys Bookkeeping!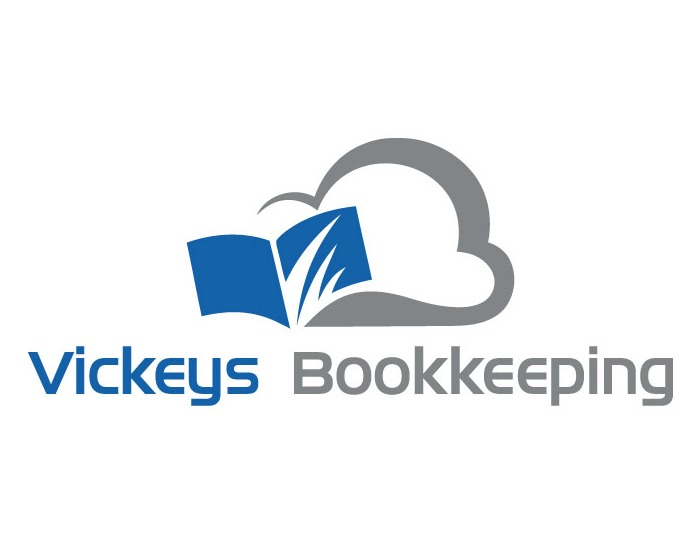 Overwhelmed with the accounting part of your ministry?
Have a high turnover of individuals keeping the books?
Hiring a full time in-house bookkeeper not affordable or even a possibility at this time?
Let us take care of your books! 
Vickey's Bookkeeping has been a huge asset to our growing organization. Vickey and her team provide competent and comprehensive accounting and bookkeeping support so that we can stay focused on carrying out our mission.
They respond promptly to any questions or special requests that we have. They provide great value at a fair price. I highly recommend Vickey and her team to any organization seeking bookkeeping done well.

Steve Pike 
Benefits of Hiring an Outside Bookkeeper
1. Saves money: Outsourcing your bookkeeping is an efficient way to have a competent and knowledgable individual handling your books without having to hire a full time in-house employee.  
2. Peace of mind: Outsourcing to a skilled and knowledgeable bookkeeping service such as Vickeys Bookkeeping Inc is placing your books in the hands of an individual that knows fund accounting and best practices. When we see something that is not being handled correctly, we will let you know and offer suggestions on how to do it legally and more efficiently.
3. Accuracy: Know that your books are set up right and transactions are being entered and classified correctly.
4. Internal controls: It is unwise to have just one individual writing the checks, keeping the books, and reconciling. See more on internal controls.
5. Gain Time: Outsourcing your bookkeeping will free up more of your valuable time, so you can do what you do best ... grow your ministry or nonprofit! 
We are a small Episcopal church that until recently, did all its bookkeeping the old fashioned way - on paper ledgers! Then we moved to an accounting system that was too complicated for most people to use. Needless to say, we rarely had any timely, usable information for Vestry (our leadership) to make necessary financial decisions.
This changed last year when we hired Vickey Boatright Richardson who provided an affordable, easy and timely system using Quickbooks Online that works perfectly for our needs. She helped us streamline our financial reporting, while keeping the information that we need to make good financial decisions. She also offers money-saving tips, including how to get discounted versions of software. She is very easy to work with and is quick to help solve any issues we may have.
We are very happy that we signed on with Vickey Boatright Richardson.
-Ashley O'Brien, Treasurer
All Saints Episcopal, Tybee Island, Georgia
Vickeys Bookkeeping Inc specializes in bookkeeping services for smaller churches and nonprofits.
We offer the following bookkeeping packages:
Accounting System Set Up: We will set your church up an effective and SIMPLIFIED accounting system in an online accounting software such as Aplos or QuickBooks Online (QBO). 
Full Service Bookkeeping: This package includes data entry, donation tracking, account reconciliations, reports and much more. See a full list of the services on VickeysBookkeeping.com
Support Service Bookkeeping: This package includes account reconciliations, reports and up to 2 hours of support emails, phone calls, and screen shares.
Aplos Training: This package includes a 2 hour training session with me. Through a remote screen sharing session, we will go through each module in Aplos and ensure your staff members are using the software to its fullest potential. I will also answer questions regarding church accounting and ministers' compensation...time permitting.
"Vickey and her team are awesome. She is very knowledgeable, easy to work with and provides great bookkeeping/accounting support. She always responds to any questions promptly and makes time if you ever need to call. I truly enjoy my conversations with her, which says a lot when you are talking about accounting!  We highly recommend Vickey's Bookkeeping!"
-Joy Coy, Treasurer Reach Church
Contact Form
For more details on:
Bookkeeping Services,
Accounting Systems Set Ups,
Monthly Support Services,
Aplos Training
Fill out the form below and indicate the services you would like to chat about and I will contact you as soon as possible. 
Unless you specify in the message box that you would prefer to be contacted directly by phone, I will send you an introductory email requesting the best time to call to discuss your inquiry.
Thanks!
Vickey Boatright Richardson
Thank you so much for your willingness to engage in getting our accounts set up and cleaned up. I have been feeling so overwhelmed. You truly have been an answer to prayer!
I pray that our Father blesses you ten-fold for all that you've done for us. May your business be a huge success in helping others and encouraging them to get thier financial foundation built and functioning well for His glory.
It is a joy to work with Vickey and I am so thankful to have someone leading the way that I am confident in and trust.
Stephanie, Acts Church, Waco, TX