Free Spreadsheets Review

I have decided to put up a page that you can post your testimonials and reviews of the free accounting spreadsheets.
If you have used them before or are currently using them, could you take a moment to tell others what you thought of them?
Were they helpful?
Too complicated?
Too simple?
Good or bad...I'll post all of your reviews!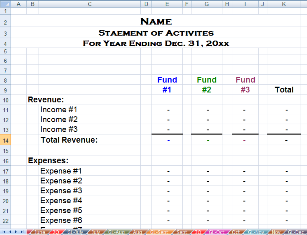 What People Are Saying About the Free Spreadsheets
Was the spreadsheets helpful? Would you recommend them to a friend? Could you take a few minutes and give a quick review of the accounting spreadsheets?
See What Other People Are Saying About the Spreadsheets!
Click below to see the opinions and reviews of other financial administrators...

Need training on how to use QBO or Aplos effectively for a church or better yet ...need an expert in either of those accounting software to do your monthly bookkeeping and/or payroll? See more on our accounting services!