Bookkeeper Errors #1. Not Catching Errors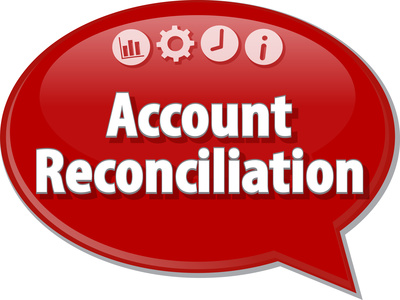 You would think this was a given, but I can't tell you how many accounting systems I have looked at that have NEVER been reconciled! Reconciling your bank, credit card, investment, mortgages, giving records, Paypal, and especially your PETTY CASH accounts EVERY month is one of the most important tasks you can do to ensure your accounting data accuracy and catch errors such as duplicates and overpayments.
Your bookkeeper should be providing you with reconciliation reports every month. If not, you have a problem!
If you are getting those recon reports, please do not just glance quickly over them or even worse... not look at them at all. A trustworthy bookkeeper will point out any outstanding transactions on those reports and discuss them with you.
Your bookkeeper should also look for duplicate payments or incorrect charges AND contact you, if they find any. However, you should never rely just on them.
You need to examine all of the "cleared" transactions on the reconciliation report. Does anything look "different" to you? If so... investigate the transaction(s)! Your credit card could have been hacked or your gas company overcharged you...but you are not going to know if you are not looking over your cleared transactions or at the very least...the bank/credit card statements. My clients know that if I see something that sticks out as "unusual" or different than the normal transactions, we are going to contact them about it. 
The section that you should ALWAYS pay close attention to is the "Uncleared Transactions Before the Statement Date". If you see a deposit from months ago in this section on your bank reconciliation report... you have a problem! Find out why!
You may have outstanding deposits in that section every once in awhile ...but there should be a good reason why they are there such as an "end of the month" deposit/donation that was entered into your accounting system, but not physically deposited for a couple of days. BUT there should not be an outstanding deposit months old!
It may have been a duplicate...but your bookkeeper should have caught it and voided/deleted it while they were reconciling OR maybe your mobile deposit did not process correctly. Again...find out why!
If you have outstanding checks over 60 days old, someone should contact the payee and find out why the check was never cashed.
If you are reconciling credit cards, you should not have any outstanding transactions... especially if you are rolling those charges automatically into your accounting software. If you are entering them manually, you may have a transaction near the closing date that didn't completely process until the next period. BUT if you have some transaction on dates that had time to process, you probably have duplicates that again your bookkeeper should have caught and took care of.
If you have  "cash on hand", your bookkeeper should have a separate "register" set up for it and RECONCILING it EVERY month! All expenses and replenishments should be recorded.