Free Financial Assessment for Churches
We all have experienced how the pandemic has negatively impacted churches across the country. Now with COVID-restrictions being lifted, people are returning to church services. This is great to see! But now, we are starting to see a new negative trend which is concerning. 
In the past few months, some churches are starting to experience a decrease in their financial offerings!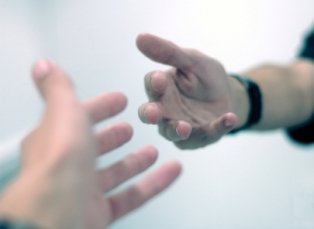 For all of 2020 and the first quarter of 2022, most churches remained financially healthy. Sure the PPP/Stimulus loan helped, but most churches experienced no change in their financial offerings. Some churches even had an increase in their overall giving! This is crazy, and God is good!
But, we are starting to see a shift in the financials of some churches, and it is something you need to be aware of. Churches that experienced strong or stable financials the past 18 months are starting to see a decline in their giving compared to previous months.
What is really strange is when restrictions preventing people from the opportunity to attend in-person church, the church's giving was strong/stable. But now, some church's giving is beginning to decline, even though they are holding in-person services. This seems inverted and is a trend every church should be aware of!
We don't claim to have all the answers to what is going on with this recent data. But, it has reached a point where churches facing this situation should create a financial plan for the second half of 2021. To help begin the process, we wanted to provide some practical steps to create a financial plan that will increase giving at your church. 
We utilize our 7 Financial CheckPoint Framework to get positive financial results for churches. Here is information on 3 of the 7 CheckPoints- (CPR-Communications/Planning/Reporting):
Communications
How and where are you communicating giving at your church?
Announcements
Slides on the screen(s)
Email
Push notifications through your App
Social Media post
Planning
Get a plan in place now with actionable steps!
The entire team needs to buy into this process.
They can communicate to their respected teams about the giving opportunities.
Create and/or review your budget
What financial goals do you have for 2021?
Create new a giving channel for the church
Does the church have the ability to accept stock donations and/or RMD (Required Minimum Distributions) gifts from your members/givers?
Do you have a Year-End Giving campaign in place? If not, get one! Typically, the month of December is a high giving month, especially for churches that are proactive with a plan.
Reporting
Has your church created measurable financial goals (monthly and yearly)?
Have you reviewed the previous year's financial reports with the current year?
Does the church have a financial dashboard to track data?
Is your in-person attendance influencing your church's giving?
Do you know the number of giving units (people) giving each month?
If you have any questions on where to begin the complex process, please let us know. For a limited time, we are offering a Free Financial Assessment to churches. This assessment will help churches learn where they are and where they need to be financially. After we review the form, we will schedule a Free/No Obligation Consultation Call to share ideas on how we can serve you and our church. Your church is just one click away from a better financial future!
Link To Free Financial Assessment
About Us
Church Financial Group (CFG) is honored to have the opportunity to provide additional Fractional Executive Pastor CFO Services through Vickey's Bookkeeping Services. While our Executive Pastor/CFO is focusing on improving the financial health of your organizations, you and your team can focus on the mission and vision of your organizations.
The CFG team brings over a half-century of marketplace and ministry experiences for churches and non-profit organizations. CFG understands that these two types of organizations operate very similarly (donation income vs product/service income). Our goal is to ensure these organizations are financially healthy to fulfill their missions and visions for the coming years!