How to Contact Me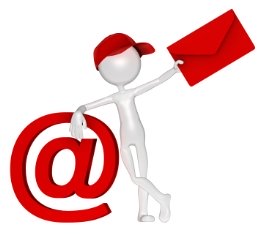 I built this site almost 10 years ago because I have a heart to help churches and nonprofits. I named it Free Church Accounting because I built it for the sole purpose of giving away the accounting spreadsheet I had built for my own church secretary. Through the blessings of God this site has grown and is visited by over 60,000 readers MONTHLY!
All these years, I have tried to answer every question sent to me...but because of the dramatic increase in questions sent...I am no longer able to answer them all, so to be fair I have had to stop answering any of them. Please see the  box below for a link to attempt to find the answer to your questions.
If you would like information on my bookkeeping/payroll and consulting services, please use the green "Contact Me" button found at the bottom of my "Outsourcing your Bookkeeping" page. 
If you need to contact me for any other reason...such as the ones listed below...please use the contact form below:
If you had any problems receiving or downloading your free spreadsheets or had any problems with downloading any of my church accounting packages, please check the FAQ page first. Hopefully you will find the solution to your problem or question. (If not, it will tell you where to submit your question/problem.)
Comments are always appreciated. Please use the form below to send me any topics you would like to see covered on this site or if this site has been a blessing ... all encouraging comments are most welcome=)
For any business, JV or advertising inquiries, please use the contact form below.

Important note: Spam filters that are active at your ISP, mail service and/or mail client, may accidentally filter out any e-mail I send in response. Read how you can make sure you receive messages from me.
PLEASE NOTE: I work 12 to 14 hours a day and am no longer able to answer the 100s of church accounting questions that are sent to me almost daily. 
You can use the search site page to find out if your question has already been answered. However, if you are having an issue with your local government...please contact a CPA in your area that will be better qualified to assist you.
Your inquiries are important to me. I will try my best to respond to you within 48 hours.
Your privacy is also very important. Please view my Privacy Policy.