Church Audit

Procedures for Internal and External Church Audits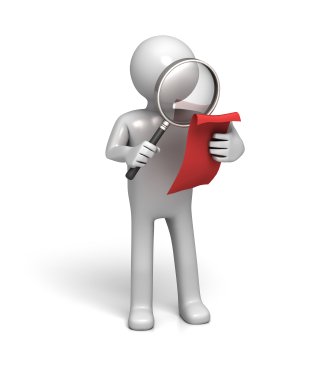 A church audit is a process that provides reasonable assurance that good stewardship is being used in handling and accounting for the funds and other assets of your organization.
Note: another process to "check the books" is a Church Checkup engagement. See more in this article written by a CPA:
The IRS and Church Audits:
If you follow church accounting news, you know there has been quite a controversy surrounding the IRS, the Freedom From Religion Foundation (FFRF), and church audits.
It all began in 2009, when a Minnesota church successfully challenged the IRS over its procedures for auditing churches. The judge in that case ruled in favor of the church. The court decision meant the IRS could no longer audit churches until its church audit procedures was revised.
Then in 2012, the FFRF filed lawsuit against the IRS's alleged "preferential treatment of churches". In July 2014, the FFRF agreed to drop its lawsuit after "receiving satisfactory assurances from the IRS that it has resolved internal policies preventing examination of church politicking claims, and no longer has a blanket policy or practice of non-enforcement of political activity restrictions."
According to an article on the ECFA site: IRS Commits to Auditing Churches but Keeps Procedures a Secret ... "The IRS has declined requests to comment on the case or to provide details regarding the settlement. So, while FFRF has reportedly been provided with information on the IRS's policies and procedures for auditing churches, everyone else is left to wonder for now."
So in light of what is happening in this "not so church-friendly" administration, it is imperative church administrators ensure their organizations are "in order". 
One way is through church audits internal and external and/or hiring a qualified accounting firm such as Wisdom Over Wealth to do a Church Checkup engagement.
Church Accounting Package

A set of 4 ebooks that covers the following topics...
Fund Accounting Examples and Explanations

Setting up a fund accounting system

Donation management

Minister compensation and taxes

Internal controls and staff 

reimbursements

Much more - 

Click here for details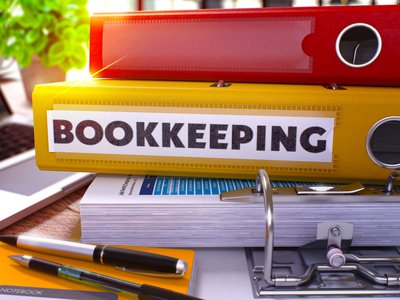 Church Audit Benefits:
The 2 types of audits are:
external (performed by an outside CPA)
internal (reviewed by business people in your organization who understand financial management and are not related in any way to the person preforming the financial tasks in the church).
Audits or AUPs are the best way to:
Protect the persons your organization elects to offices of financial responsibility from unwarranted charges of careless or improper handling of funds;
Build the trust and confidence of the financial supporters of the organization in the way their money is being accounted for;
Set habits of fiscal responsibility to assure that when there is turnover in personnel there will be continuity in accountability;
Assure that contributions made to the organization with special conditions attached are consistently administered in accordance with the donors' instructions, and thereby letting donors know their contributions are being used as intended;
Provide checks and balances for sums received and expended.
Remember...an Audit or Agreed Upon Procedures engagement is not a reflection on the competence or integrity of your financial staff. Rather, it is a routine procedure designed to protect both your staff and your church.

An Nonprofit or Church Audit Should:
Independently verify the reports of the treasurer(s);
Follow the funds and see if proper steps are being taken in handling them;
Document that donated funds have been used as stipulated by the donors.
In addition to tracking the cash through the system, an auditor typically will evaluate:
Accounting controls (systems that reduce the possibility of loss or errors)
Segregation of duties (assurances that more than one person is involved in critical steps in handling money so that there can be checks and balances)
Reasonableness of systems and procedures in the light of all factors, including the size of the organization and its budget
Adequacy of insurance coverage
Records that show donors' stipulations for the use of contributions made to your organization
Documents to have Available: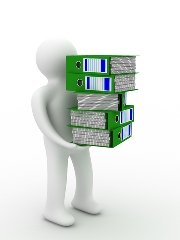 Whether it is an external or internal audit, there are certain documents you will need to have available.
They are:
Copies of all your organizations policies and procedures related to finance and treasury functions and copies of minute approving those policies.
Listing of all bank and investment accounts, including the person authorized to sign on each, and including any special use accounts under the control of the pastor(s) or administrator and in the name of the nonprofit or church.
All financial statements for each month of the year, plus December of the prior year and January of the subsequent year (a fourteen month period).
Bank and investment account statements for the same period.
Bank reconciliations for that same period.
Original books of entry, which will be the general and subsidiary journals; for those books that are computerized, a print-out of all transactions by account for the entire year.
All paid invoices, payroll data and files (including 941's, year-end W-2's, 1099's and transmittal forms), income transmittals and deposit records for the audited period.
The Financial Secretary's records and other income records for the same period.
Internal Audits:
An internal nonprofit or church audit consists of selected auditing procedures performed by individuals inside your organization rather than by an outside CPA.
Internal audits can be a very cost effective means of improving the organization's system of internal controls without the expense of a full scope outside audit. They can ensure that the organization's system of internal controls are operating as intended.
The internal auditors should develop an audit program and an audit schedule.
Your nonprofit or church may want to consider consulting with a CPA who is familiar with auditing to assist the organization in designing the internal audit program and training the internal auditors.
Once the audit program has been effectively designed and documented, the nonprofit or church should be able to use the program for several years with only limited involvement of the outside CPA.
Internal Auditor Qualifications: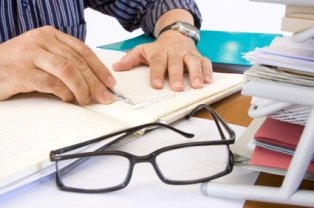 Generally, a person(s) who is "qualified" to perform an internal nonprofit or church audit will have some experience with accounting principles,
such as those gained through bookkeeping, office management, or accounting courses.
The person(s) must have the time to devote to the internal audit as it is quite a lengthy process.
See an internal checklist guideline.
Sometimes a small church or nonprofit will agree with another small church or nonprofit in the same locale to have the treasurer of each audit the other.
Often churches have accounting professionals in their congregations who are not serving that church in any of the financial positions who are willing to perform the audit as a donation of services.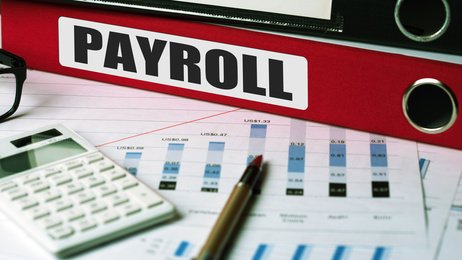 If you want to DIY your payroll, I highly recommend you look at using Gusto! It is very user friendly and their support is awesome! Plus they know how to set up and maintain payrolls for churches and nonprofit organizations.
Note: I am a "partner" of Gusto, but as I have told you before ... I never recommend anything that we or our clients have not tried and love =)