Staff Gifts Rules

Staff gifts are nice and most organizations give their staff a gift for Christmas or Thanksgiving. However...before you write that check or buy that turkey there are some facts regarding the tax consequences of those gifts you should know.
Cash Staff Gifts: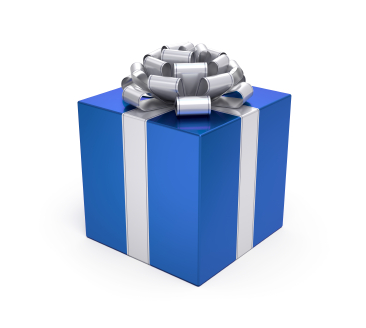 A reader asked me the other day if they could give a $25 gift card to each of their staff.
I responded that yes...they could give a gift card to their employees; however, the $25 would have to be added to their W-2 as it was taxable income.
They responded that they thought the gift cards would fall under the category of being a nontaxable de minimis fringe benefit.
I told them to research IRS section 132 (e)(1) of the tax code which defines a de minimis fringe benefit as "any property or service the value which is so small as to make accounting for it unreasonable or administratively impracticable."
The IRS decided that cash can never be a de minimis fringe benefit since it is not unreasonable or administratively impracticable to account for its value. The same thing goes for cash equivalents such as gift certificates or gift cards.
Since the IRS concludes that de minimis fringe benefits in section 132 refer only to "property or services" and not cash, some examples of this type of fringe benefit would include coffee, doughnuts, soft drinks, flowers, fruit, turkey, or ham.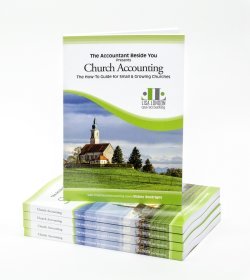 The Church Accounting: How To Guide devotes a whole section of the book to payroll for churches. It covers payroll terminology and forms and then takes you through the steps necessary to set up a payroll, calculate and file the necessary taxes and forms, and even details how to handle the minister's payroll. It also includes sections on filling out IRS forms: 1099 and 1096.
If you have QuickBooks or are considering using it in the future, go ahead and purchase the QuickBooks for Churches and the How To Guide combo for a complete package on setting up and administering a payroll using QuickBooks.

So if you're looking for a holiday gift to give to your well deserving employees or volunteer staff...a turkey, ham, or fruit basket may be a better option if you are looking for a nontaxable gift to bless them with.
Understand I'm not saying you cannot give a cash gift to your employees for the holidays. Just know that it will have to be included in their taxable income.
Examples of Staff Gifts:
The church board approves a $500 bonus for each employee for Christmas. The $500 would be included on each employee's W-2.
A nonprofit organization gives each employee a Christmas ham. The ham would be considered a nontaxable de minims fringe benefit and would not need to be reported on the employees' W-2 forms.
A church gives each employee a $25 gift card from a local grocery store so their employees could pick out their own turkey or ham.  The gift card is a cash equivalent. Its value (despite being such a low token amount) is definitely measurable, so it must be reported as taxable compensation.
A church treats its employees to a well-deserved holiday dinner at a local restaurant.  The value of the dinner averages $25. The value of the meals is a nontaxable de minims fringe benefit. The IRS tax regulations gives "group meals or picnics for employees and their guests" as an example of nontaxable de minims fringe benefits.
A nonprofit gives each volunteer that worked so hard on their annual fundraiser a $25 gift certificate to the same restaurant the church took their employees to.  According to the IRS, the gift certificate would be taxable income to each volunteer. However, it would not have to be reported on a W-2 since none of the volunteers are employees. It would also need not be reported on a 1099...assuming none of the volunteers received an accumulated amount of $600 or more throughout the year. It would be each volunteer responsibility to report the taxable income on their personal tax returns.

For more details on staff gift rules, please research IRS Letter Ruling 200437030.
See more details on staff gifts and love offerings.
References:
Richard Hammer, J.D., LL.M, CPA author of Church and Clergy Tax Guide

Use Promo Code: "FCA30FOR12" to get 30% off Starter or Standard for 12 months!