New Overtime Rules go into effect December 2016!
Small churches are likely impacted – What should be done?
By William OConnell, CPA
This article is written for the Small Churches of America.
(See this article for how the new overtime rules will affect Mid-sized Churches) 
Breaking News! A federal judge in Texas put a hold on the new overtime rules that were set to take effect on December 1! Will keep you updated on this situation as it unfolds.

Uncle Sam is Telling American Churches how to Pay their Staff...
Department of Labor has modified the regulations applying to the Fair Labor Standards Act (FLSA).  The media has been full of information "helping" American churches determine how the new overtime rules impact them.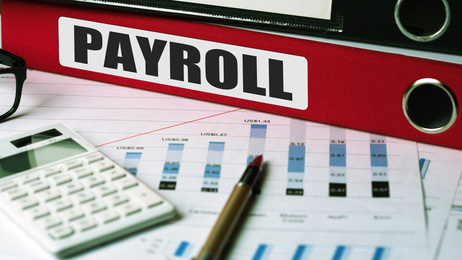 Frankly, I have not found the recent press on the new overtime rules very helpful.  It is full of mind-numbing discussions of "enterprise coverage" vs "individual coverage" and unending chatter about "EAP exemptions" and whether or not the janitor purchases his supplies over the internet.

This article regarding the new overtime rules is written for the Small Churches of America.  The 180,000 churches that have fewer than 100 congregants – that comprise 59% of the Christian bodies that meet every Sunday morning.  How these changes impact mid-sized churches and/or churches that have a non-clergy Youth Director will be the subject of a second article very soon.

These small churches are the bodies that do not have the resources or the time to put up with "ivory tower" discussions of things that do not apply to them.

The employment profile of these churches is:
One pastor is in place.  He/she is paid modestly, and they may be bi-vocational.
There is one or more part-time employees who work in the office doing clerical/bookkeeping activity including intermittent online (e.g. Amazon) purchases.
We are intentionally omitting the case of a Youth Director (non-clergy) and will discuss that case in a subsequent article on the FLSA.
We are also intentionally assuming that a church of this size does not have executives on staff other than the Pastor.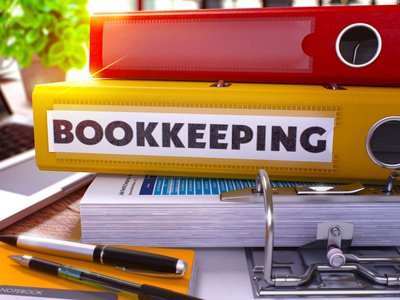 Church Accounting Package

A set of 4 ebooks that covers the following topics...
Fund Accounting Examples and Explanations

Setting up a fund accounting system

Donation management

Minister compensation and taxes

Internal controls and staff 

reimbursements

Much more - 

Click here for details

What do the new overtime rules mean to small churches?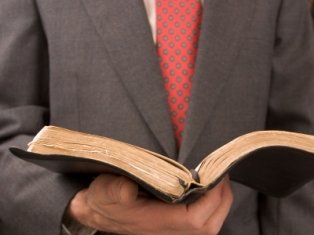 1. Clergy are not covered by the FLSA.  Be sensitive to the linguistics.  The FLSA sorts American employees into those "exempt from the law" and those who are "non-exempt from the law".
Clergy are neither 'exempt' nor 'non-exempt" in the FLSA linguistics.  CLERGY ARE NOT COVERED BY THE FLSA UNDER A MINISTERIAL EXEMPTION FROM US LABOR LAWS. 
This means that clergy are not subject to minimum wage concerns, nor do they benefit from the FLSA new overtime rules.
BUT

The FLSA definition of Clergy is different than the IRS requirements for Housing Allowance, which can honor an ordination by a local body.  Court decisions adjudicating the FLSA have looked to the employee:

Being held out as a minister by both the employer and the individual. (Is their position titled "Minister" or "Pastor"?  Do they refer to themselves as "Pastor"?) AND
Regularly performing "essential religious duties", AND
The title of Minister was received as a result of "significant religious training".  This would question whether the local ordination of a devout congregant without additional credentials qualifies as Clergy under FLSA.
2. The church must keep time records of non-clergy employees to document:
The employee is paid at least the local/state minimum wage. 
The employee did not qualify for overtime pay during any/every pay period.
Clearly the easiest manner of doing this is to pay every clerical employee hourly, using a qualified payroll service such as Wisdom Over Wealth Payroll.
It is to be noted that paying a salary to clerical employees is not prohibited.  But the church must keep adequate time records to document that it has not violated the minimum wage laws and the FLSA (or state) new overtime rules.  In my experience, many churches use this technique to keep things simple without burdensome record keeping.  Churches choosing this solution are cautioned about the risks attached to using this practice without maintaining adequate hourly time records. 

Use Promo Code: "FCA30FOR12" to get 30% off Starter or Standard for 12 months!
3. There are risks to the Local Church by ignoring the FLSA.
"Off the clock" volunteering by employees can result in claims of unpaid back wages.
The remedies to this risk are:
Clear contemporaneous time records for hours worked, 
An employee agreement (offer letter) that clearly describes the job and clearly states that volunteer service to other ministries in the church are uncompensated.
Failure to comply is expensive.  "Liquidated damages" of two times unpaid wages and overtime can be assessed in claims of this type.
4. What should a small local church do?
Honestly assess who is clergy on the payroll.
Institute a time keeping system for non-clergy clerical staff members.
Consider paying non-clergy on an hourly basis using a payroll system.
The author is happy to receive inquiries and comments at 617-921-9321 regarding these new overtime rules, or at billoconnell@wisdomoverwealth.com