New Overtime Rules and Churches
Mid-sized churches are likely impacted – What should be done?
By William OConnell, CPA
This article is written for the Mid-sized Churches of America.
(See this article for details on the effect of the regs on Smaller Churches)
Breaking News! A federal judge in Texas put a hold on the new overtime rules that were set to take effect on December 1! Will keep you updated on this situation as it unfolds.

The Department of Labor has modified the regulations applying to the Fair Labor Standards Act (FLSA). The media has been full of information "helping" American churches determine how the changes impact them.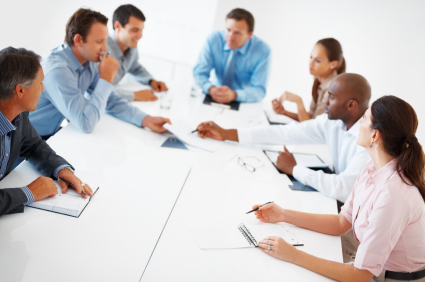 Frankly, I have not found the recent press very helpful. It is full of mind-numbing explanations of the law, and offering little in the way of solutions. This piece is intended to provide practical advice on how the local church might respond and implement necessary changes.

This article is written for the Mid-sized Churches of America. The 110,000 churches that have between 100 and 1000 congregants – that comprise 37% of the Christian bodies that meet every Sunday morning.

The employment profile of these churches is:
Multiple pastors and/or professional non-clergy staff may be in place on a full time basis.
There may be one or more full time support staff who work in a variety of support roles.
There are likely part-time employees serving in a variety of roles.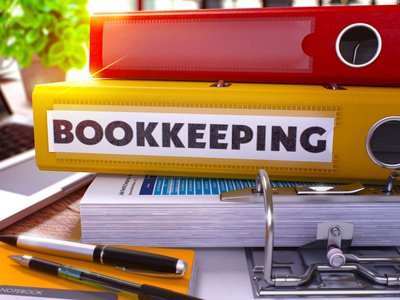 Church Accounting Package

A set of 4 ebooks that covers the following topics...
Fund Accounting Examples and Explanations

Setting up a fund accounting system

Donation management

Minister compensation and taxes

Internal controls and staff 

reimbursements

Much more - 

Click here for details

The Executive Summary for Mid-sized American Churches
A. Your church is likely impacted. To stay in compliance, some of your compensation practices may need to change.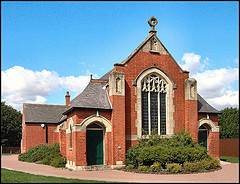 The new rules might change the way some staff are paid every payday.  For example, some full time staff may switch from salaried employees to hourly employees.
The new rules might change the way some staff are paid on some paydays.  For example, some salaried staff may receive overtime for working busy events.  Easter preparation or weekend "sleep-over" youth events might push a non-exempt salaried employee's hours past 40 in a given work week.
But some changes might be limited to changes in record keeping.
B. The new regulations make many employees eligible for overtime for the first time. Churches need to examine the status of everyone on the payroll to determine their status.

C. The changes will likely increase compensation expense for many churches. The changes will be modest in most cases – but some employees are likely now eligible for more compensation under the new rules.
D. Many churches will be able to minimize the disruption by adopting a policy of paying "Fixed Salary for Fluctuating Hours". This is a "safe harbor" for keeping many salary employees largely unchanged. See the fuller discussion at Item 3 further in this article.
E. The rules for FLSA are different than other Federal laws. Clergy who qualify for Housing Allowance under IRS rules may not qualify as clergy under FLSA.
F. Full time, non-clergy, non-exempt Youth Directors create a special case for churches. See the Youth Director discussion in Item 3 later in this article.
G. Churches will be tempted to stretch employees into exempt categories. Do not fall prey to the temptation. See item H.
H. The penalties for violations include the concept of "liquidated damages". Whatever underpayments are discovered will be required to be repaid at twice the amount of the original violation. Get these changes implemented correctly.
So, on to the weeds...
What do the regulations mean to mid-sized churches?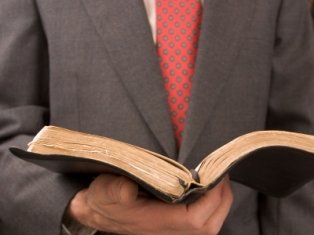 1. Clergy are not covered by the FLSA.  See more on this ministerial exclusion in the previous article written by this author regarding this subject: New Overtime Rules! Scroll down to item #1 under the  "What do the new overtime rules mean to small churches?" heading.
Employees not meeting the three tests discussed in the "Clergy Section" in the link above...are covered by FLSA, and their status must be determined within the terms of the statute.

2. The church must determine which employees are "exempt" from minimum wage and overtime rules and those that are "non-exempt" from them.

a) Exempt employees are not eligible for overtime.  Most church employees are NOT exempt employees.  
Exempt employees must meet both of the following criteria:

Be paid an annual salary of at least $47,476 ($913 per week). This amount is absolute. If an employee is not paid this amount, they are non-exempt. (And, no, a half-time employee earning $23,738 is not exempt. Prorating the amount is not allowed.)
Exempt employees fall into one of five "duties" categories.
Executive – an employee who performs management duties; AND supervises at least two full-time employees; AND has hiring, firing, discipline and promotion influence or authority.
Administrative – an employee who performs non-manual work related to the business operations and uses "discretion and independent judgement" in making decisions regarding significant matters.  Most support staff and clerical workers DO NOT meet this standard.
Learned "Professional" – an employee doing work requiring advanced knowledge in a field of science or learning such as accounting or law.
Creative "Professional" – Musicians, writers, actors.
Teachers – an employee working at an established educational institution (not a church) who's "primary duty is teaching, tutoring, instructing or lecturing in the activity of imparting knowledge" are exempt.  Churches with Christian schools and day-care centers may be eligible to exempt some employees under this provision (if they are paid over $47,476).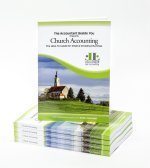 This How To Book for Churches is packed full of tips for: 
setting up internal controls,
cash out-controls for debit/credit cards
setting up an effective fund accounting system,
handling and tracking contributions,
setting up compensations for a minister,
handling a payroll for a church
preparing nonprofit financial statements,
and much more.
b) Non-exempt employees must be paid the minimum wage and are eligible for overtime pay. For many employees this will mean being paid hourly. Certainly churches will avoid headaches going forward by hiring new support staff as hourly employees.
But churches may pay non-exempt employees on a salaried basis – as long as they are paid:
The minimum wage; and
Overtime with a 50% premium for all hours worked in excess of 40 (some states have a higher standard than this.)
This leads to the discussion of "Fixed Salary for Fluctuating Hours" which many churches will find to be the "safe harbor" from changing many current employment arrangements.
3. "Fixed Salary for Fluctuating Hours" is allowed by the law and represents a "safe harbor" in many cases. This is the common case with many non- exempt church employees. But compliance with the minimum wage and overtime requirements remains unchanged.
In my many years inside local churches, I have encountered many employment arrangements where an employee is paid an agreed salary to complete specified tasks, regardless of the time required to complete the tasks.
a) Supplemental office support staff are frequently hired on a part-time salaried basis. For example...

 1) Bob was hired to prepare and mail visitor cards on Mondays, and prepare and fold the weekly bulletins on Thursday. His salary is $125 per week.  Most weeks it takes him 3 hours to do the visitor cards and 7 hours to do the bulletin work.  In most jurisdictions this agreement conforms to FLSA since only a few places have minimum wage rules greater than $12.50 per hour.
During Holy week, Bob spends 3 hours doing the visitor cards from Palm Sunday.  However he spends 10 hours doing the larger number of bulletins needed for Easter – a total of 13 hours.  
During early July, Bob spends one hour doing the visitor cards, and 2 hours doing the bulletins.
In both the Holy week and the July week, Bob is to be paid $125.  In neither week did he work in excess of 40 hours.  And in both cases he has agreed to a salary of $125.
2) Some full time ministry directors, like non-clergy, non-exempt Youth Directors, are also hired on this basis.  Depending upon the season, each of these employees may work many hours above or below average for their jobs.  But with full time non-exempt employees the church will be liable to pay a "premium" for hours worked in excess of 40.
Sue is hired as the Director of Youth Ministries after she completed her Bachelor's Degree in Youth Ministries at a salary of $45,000 ($865 per week).  (After December 1, 2016 Sue is a non-exempt employee since she earns less than $913 per week.)  
During July when families are on vacation, the programs and meetings are infrequent and she averages 35 hours per week.  She is to be paid $865 per week.
During February school-break week, Sue schedules a week-end lock-in and sleep over at the church for the teenagers.  During that week, she works 10-4 on Monday thru Thursday (24 hours).  She arrives at the church at 11am on Friday and works straight thru until the teens leave at noon on Saturday (25 hours – totaling 49 hours for the week).  
Sue is entitled to an overtime premium.  Her pay is calculated as follows:
$865 to cover the time required to do the job (49 hours); 
PLUS an overtime premium.  
The premium is calculated at 50% of the implicit hourly rate of $17.65 ($865 divided by 49 hours). The 9 hours of overtime is calculated at $8.83 (half of the $17.65) or $79.43.  Sue's total pay for this week is $944.43 ($865 + $79.63).
We realize this is an unusual calculation. Readers should consult 29 CFR 778.114 (b).
Note that before December 1, 2016, Sue would only have been entitled to $865 for the week of the sleep over because under the old rules she qualified as an exempt employee.
She had advanced training in her field of employment and qualifies as Learned Professional; and
She was paid a salary; and
Her salary was greater than the regulatory threshold of $455 per week.  After December 1, 2016 she fails this test as the threshold moves to $913 per week and she is now a non-exempt employee.  She can still be paid salary, but she must now be paid the overtime premium. 

Use Promo Code: "FCA30FOR12" to get 30% off Starter or Standard for 12 months!
4. The church must keep time records of non-clergy employees to document:

a) The employee is paid at least the local/state minimum wage. 
b) The employee did (or did not) qualify for overtime pay during any/every pay period. Clearly the easiest manner of doing this is to pay every clerical employee hourly, using a qualified payroll service.
5. There are risks to the Local Church by ignoring the FLSA.

a) "Off the clock" volunteering by employees can result in claims of unpaid back wages. The remedies to this risk are:

Clear contemporaneous time records for hours worked, 
An employee agreement (offer letter) that clearly describes the job and clearly states that volunteer service to other ministries in the church are uncompensated. 
b) Failure to comply is expensive. "Liquidated damages" of two times unpaid wages and overtime can be assessed in claims of this type. 
6. What should a local church do?

Honestly assess who is clergy.
Honestly assess who is exempt and non-exempt among the remaining employees.
Institute a time keeping system for non-clergy, non-exempt staff members.
Consider paying non-clergy on an hourly basis using a payroll system.
The author is happy to receive inquiries and comments at 617-921-9321, or at billoconnell@wisdomoverwealth.com