Qualified Healthcare Plans for Churches

What Should American Churches Be Doing?
Pastors are Vulnerable and Church Leaders Need to Protect Their Shepherds and Their Churches
By William D OConnell, CPA, CGMA written on April 7, 2014

So here we are – about 90 days into the Healthcare Plans Reform World.  Most churches have made choices, and they hope they have chosen wisely. 
What have we learned?

Most of us have learned that the individual healthcare plans purchased from the Exchanges do not provide particularly good coverage.  The most popular bronze plans pay 60% once they finally begin paying at all.
We have learned that the individual policies are expensive and have very high out-of-pocket limits that most clergy cannot afford to pay.
And for these reasons, more and more churches are dissatisfied with the healthcare coverage they are providing.  But now that Open Enrollment is effectively closed, is there something that can be done to provide a different form of coverage for clergy and staff?
Are there any paths still open? 
I think so.
Churches may be underestimating the value of Employer Healthcare Plans.

Employers providing a sponsored ("group") plan are entitled to a 35% refund of the premiums paid in 2014.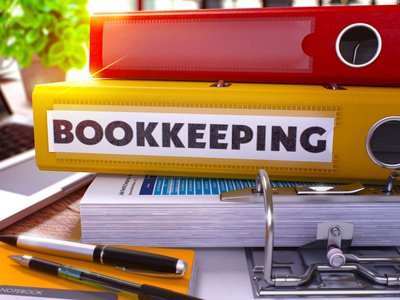 Church Accounting Package

A set of 4 ebooks that cover the following topics...
Fund Accounting Examples and Explanations

Setting up a fund accounting system

Donation management

Minister compensation and taxes

Internal controls and staff 

reimbursements

Much more - 

Click here for details

This is a large discount that I believe American churches are failing to factor into their cost estimates of health care coverage. 
For example, a policy costing the church $1500 per month, will receive a $6,300 refund next year from IRS.  So what may appear as an $18,000 expense becomes $11,700 net expense.
Said differently, employer sponsored plans may be less expensive after the refund is "netted into" the final cost calculation.
Since Employer plans may be purchased on a non-calendar year basis, churches can convert their coverage model from individual coverage to a less expensive employer-sponsored plan at any time during 2014.  And they may save money in the long run by doing so.
Our firm has recovered over $1 million of Health Care Refunds for American churches under this program.  Call me at 617-921-9321 for a free consultation on the cost comparison for your church.
(End of update-4-7-14)

For almost five years Americans have been subjected to healthcare claims and counter-claims trying to predict what medical care in America will become under the Affordable Care Act (ACA). 
Now the deadlines have arrived and "the law of the land" is taking effect.
Regardless of anyone's political beliefs, the simple fact is that church leaders have a new compensation landscape to navigate. 
Because of the many changes brought about by the ACA, churches should review their compensation packages.  Wise leaders will not assume that their church's 2013 compensation package is sufficient for 2014. 
Among the many things that churches should evaluate are these.
Pastors must have coverage.  Any American without coverage as of March 31, 2014 will be fined (the government has extended the deadline to April 15th if the enrollment process was started before the March 31st).  The law does not require a church to supply coverage, but it does require that all have coverage.  Leaders have an obligation to insure that either the church provides acceptable coverage, or that the pastor's compensation package is adequate for the clergyman to purchase an acceptable individual policy.

In many cases, it will be cheaper for the church to purchase the policy directly, since up to 35% of the premium cost will be subsidized by the Federal Government (See Healthcare Credit discussion below).  This refund is only available for coverage purchased directly by the church.
Church Healthcare Plans must be a "qualified health plan".  A church's existing healthcare plan may not be qualified under ACA for reasons ranging from their availability to the general public to which medical conditions it covers.  Some denominational church plans, for example, are currently "not qualified" and are seeking amending legislation.

Church leaders are advised to get guidance directly from the agent or other insurance professional that sold the healthcare plan.  In some cases, the same plan may be kept, but the agent should be instructed to place the business through the SHOP (Federal or State Exchange), so that the Small Business Healthcare Credit can be preserved.
The Healthcare Credit for churches is 35% in 2014.  Many small and mid-sized churches with healthcare plans and which withhold and pay payroll taxes qualify for up to 35% subsidy from the Federal Government.  These credits are refunded via IRS and can total in the tens of thousands of dollars.

Treat the onset of the ACA as an opportunity to implement proper procedures. Churches that have taken compensation short-cuts until now should regard the advent of the ACA and the Healthcare Credit as an opportunity to improve their compensation programs. Two common circumstances needing corrections are these:
a.    Stop paying clergy as self-employed contractors that are reported via form 1099.  Nearly every local church minister qualifies as an employee and should be compensated via payrolls and provided a W2 form at year end.  Churches that do otherwise risk penalties and fines, and subject the minister to having otherwise tax-free benefits reclassified as taxable income.


b.    Provide a church sponsored health plan that pays at least 50% of premium cost.  Churches honor their clergy by providing a program that puts them in compliance with the ACA.  Further, it is the most cost-efficient manner for the church to provide healthcare coverage when it takes advantage of the 35% credit allowed by the ACA.

About the Author:

William OConnell is the founder of Wisdom Over Wealth, a CPA ministry serving churches, Christian organizations and followers of Jesus Christ.

He may be contacted via the website www.wisdomoverwealth.com or at 617-921-9321.

Comments...
Enter your title of your tip, idea, comment, or question in the text box below.
Keep the title as short as possible, but interesting enough to make people want to click on your title.

Then click on the link below it that says: Click here to see the rest of the form and complete your submission.
Write your post.  Elaborate and give all the details necessary to properly convey your meaning or question,
Please be aware that with my Bookkeeping company, building and maintaining web sites, and my volunteer work at my church, I cannot possibly answer and comment on every submission.
However, your opinions, questions, and comments are very valuable to me...so I will try to answer questions when I can, but I am relying on the goodness of others to help here:)
Important! Comments used to go live without my approval. I would have liked to keep it this way, but there are some that take advantage of that. As a result of their blatant disregard of my request to stop posting their spam on this site... I now must approve comments first. I apologize for this inconvenience and will post your comments asap.

Note:  Please use site search before posting a question. This site has over 1500 pages, so your question may have been asked and answered already. Google has also started penalizing me for duplicate content so I can no longer post questions that have already been posted.

Healthcare Plans and Churches:
Please comment by using the form below. It's easy! No registration required!

Simply:
1. Enter your title of your tip, idea, comment, or question in the text box below.

2. Click on the link below it that says: Click here to see the rest of the form and complete your submission.

Please be aware when you submit your post that I am the only moderator and sometimes it takes me a little bit to get your submission approved and posted on this site...

but if you will click on the Notification Options you will get an email when I get it up. Please be assured that I will use your e-mail address only to notify you as you requested.
Archive of Healthcare Comments
The following comments, tips, and Q/A were provided by FreeChurchAccounting's generous readers:
The comments above are for general information purposes only and do not constitute legal or other professional advice on any subject matter. See full disclaimer.